Pin It
If you are clumsy like me but you love your mani & pedi then you definitely need this bad boy in your arsenal. Presenting to you Oriflame nailpolish corrector pen.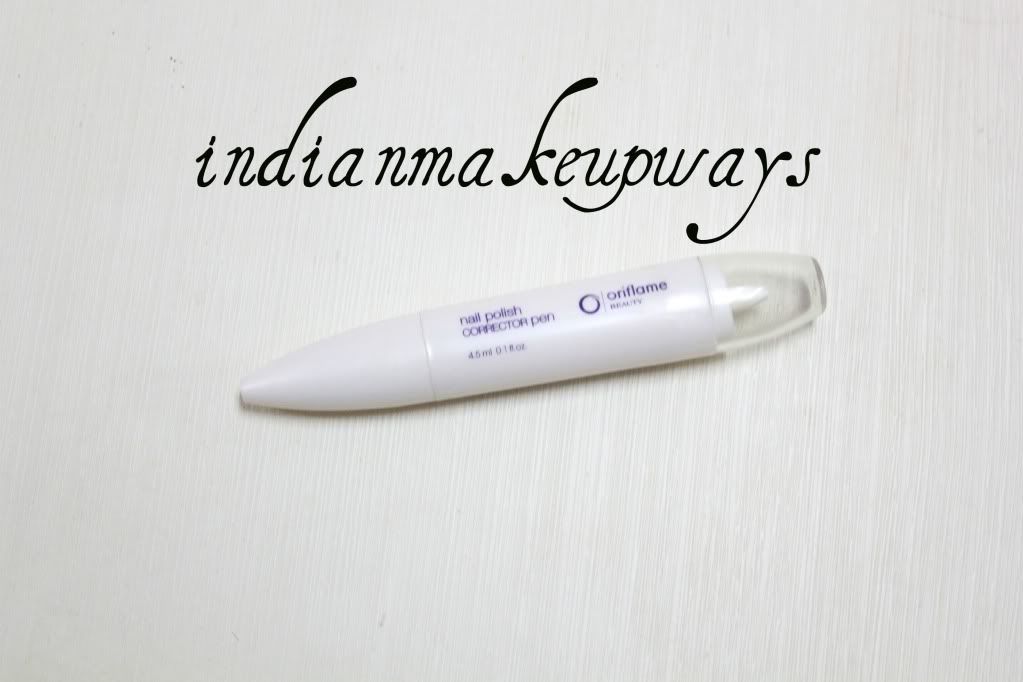 I have been using this for quite some time and earlier I used to use Q tips with nailpolish remover to take off the excess nailpolish at the edges. It does a good job but is not as precise as the corrector pen. The pen like end allows to remove excess polish from the edges without taking off the actual polish from the nails. Its just basically nailpolish remover in a pen like gadget which is very convenient for people like me. Easy to carry around and once you start using this you will love this!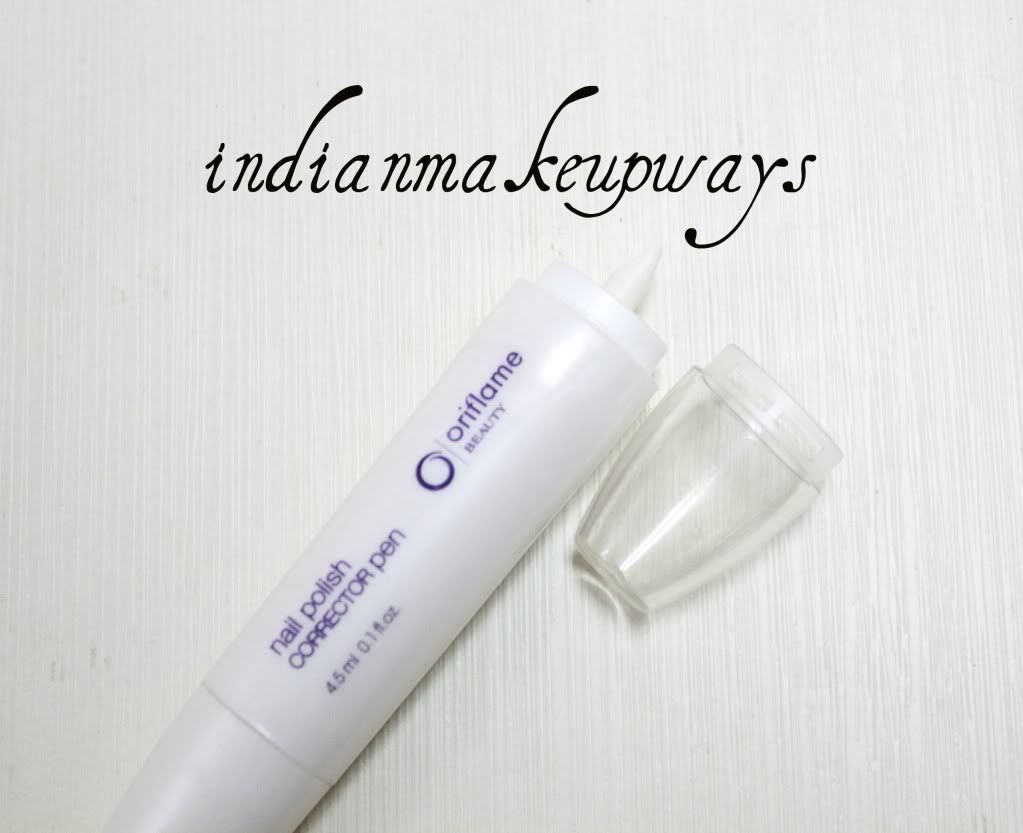 The corrector pen comes with an additional clean tip which can be removed and fitted on to the opposite end when the other end becomes unusable. So, basically you get double use out of this corrector pen. I have been using the same end for past 6 months and I think I can use the same end for additional 3 more months provided it doesn't get too dirty.
Cost:-150 Rs. I don't have an oriflame consultant where I live so I bought through ebay India. But the cost is even more less when you purchase it through a consultant.
Recommend:- Oh yes! I am not saying that you have to buy the same corrector pen. But good corrector pens from any brand will be a great addition to the mani-pedi routine as you won't have to worry about dirty edges :).