Pin It
I have always loved J.F Lazartigue products and their pre-shampoo conditioner is my favourite. So, when they came out with a new serum I just had to try it out!
I have been using this for the past 1 month and as you can see a quarter of the serum is all that I used up. This small bottle will last me for atleast 4-5 months. It is a glass bottle and so I don't think its handy when you are travelling. The cap is also not tight and does come off easily. Sometimes a bit of the product leaks out which is a bit messy. Overall, the packaging looks good but is not consumer friendly.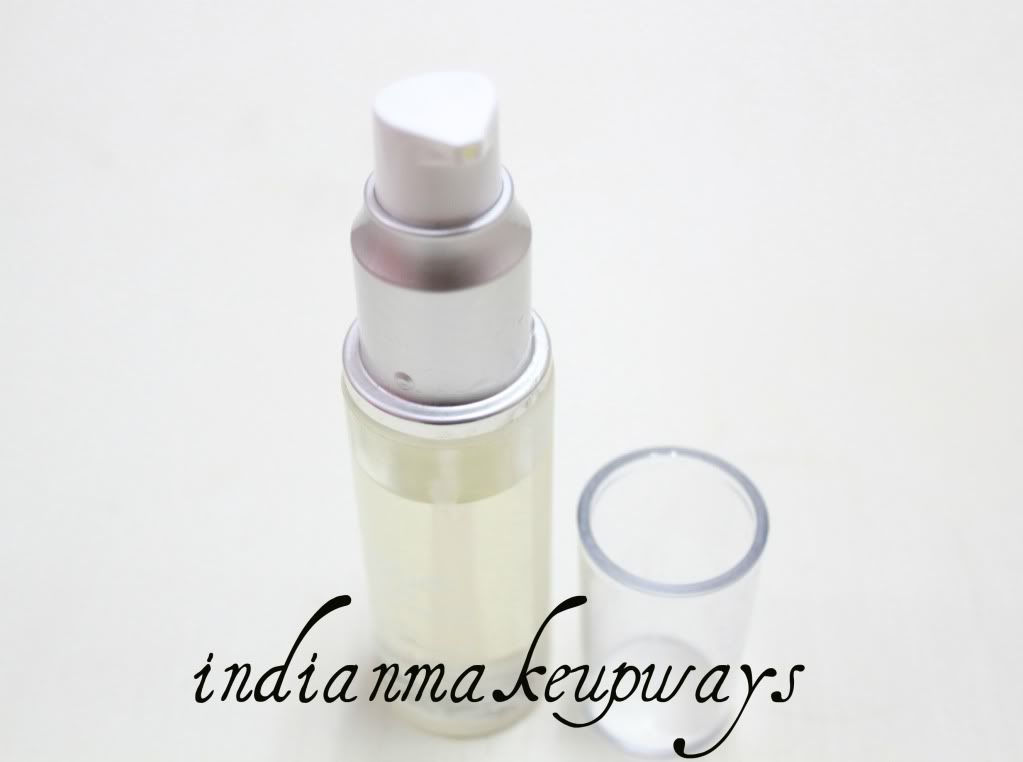 It comes with a pump, so its hygienic. A very small amount is needed at a time.
The product is clear and looks very watery but feels a bit oily. Once its on the hair the oiliness goes away. It has a very pleasant light smell.
This serum is recommended for those with
dry, fine and delicate hair.
This serum is rich in vitamins E, F and Soy Oil, smoothening the hair scales and giving shine to fine, dry, delicate hair.
Viamins E and F help fight against dryness and ageing of the hair, the Soy Oil nourishes and revitalises it without weighing it down.
Directions for use:
Pour a few drops of serum into the palm of your hand and apply on ends of fine, dry and damaged hair. This will make your hair instantly supple, smooth and shiny.
Cost:-
£23.40. I bought this from feelunique.com
My take on the serum:-
Its light weight and does hydrate the hair really well, BUT.........I do have a love-hate relationship with this. It works the best for me on days when my hair feels like sahara desert. It has to be really dry and parched, then this stuff really moisturises my hair and gives the shine. On days when my hair is acting normal it weighs my hair down. Overall I am not a huge fan of the serum and I am a bit disappointed as I had huge hopes with this one :(.
Recommend:-
Well, you can try this if your hair is super-duper dry. Otherwise steer clear.