Pin It
I used to use Lakme nailpolish removers before I found these. Lakme removers are good but they are just so tiny that I find myself running out to get more every single month and in the long run its quite expensive. That is when I found out about these removers. First time I used the blue colored nailpolish remover from sally hansen and after I used it up, I bought the pink one and today I will be reviewing the pink one.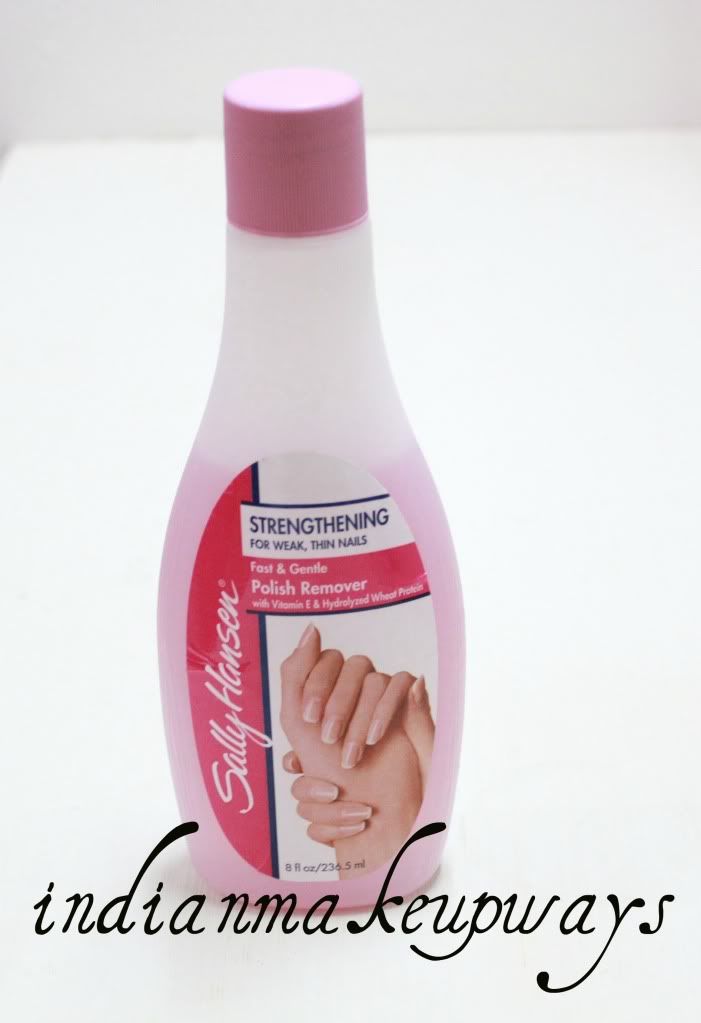 The big bottle is 8 fl oz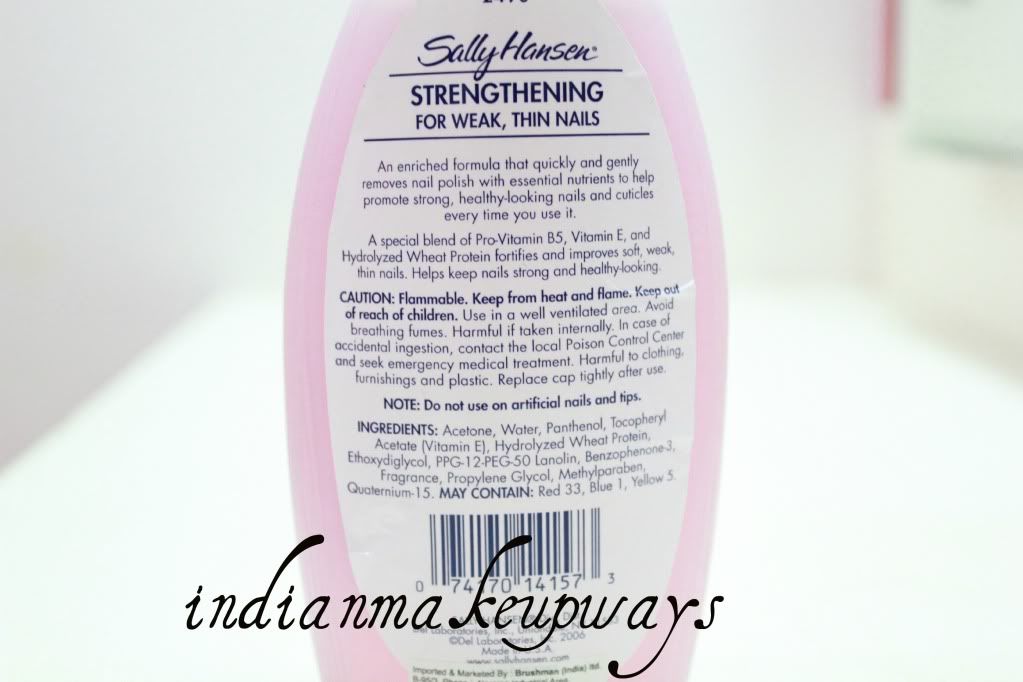 It has a peculiar remover smell which goes away very easily. It does remove nailpolish fast & easy. But I found that glittery & shimmery nailpolishes are taken off much better with the blue colored remover and not this one(maybe 'coz the formulas for both these are different). I have not seen any "strengthening" effect yet. It is really good for those who loves to put new polishes all the time. In that case this big size bottle is really economical.
Overall I do like this but I don't love this like the blue colored one. The blue colored one really meets up to my expectations. Once this is over, I will definitely repurchase, but not this one.
Cost:- 325 Rs.
Where can you get this:- At big beauty stores and online at urbantouch.com