Pin It
Ok.....so I am crazy..... to be precise, crazy about hair care products. I can never ever have enough of 'em. Nothing's too good for my hair. I have bought soooooo many things in the past that I have practically lost track. The hair mask that I am going to review today has been with me for a long time and I am on my second tub and this one made a huge splash when it first entered the scene.......today I will be reviewing about the MOROCCAN OIL INTENSE HYDRATING HAIR MASK!
This product contains "argan oil" which comes from the argan tree in morocco and is specially found only in those parts of the world. In olden days the women of that area is said to have super lush, shiny hair and the secret was argan oil. So, this product contains the same oil and promises to give us super luxurious hair.
What it claims:-A rich, creamy treatment, designed to hydrate and repair damaged hair.With continued use, this highly effective mask revitalizes hair, restoring shine and manageability.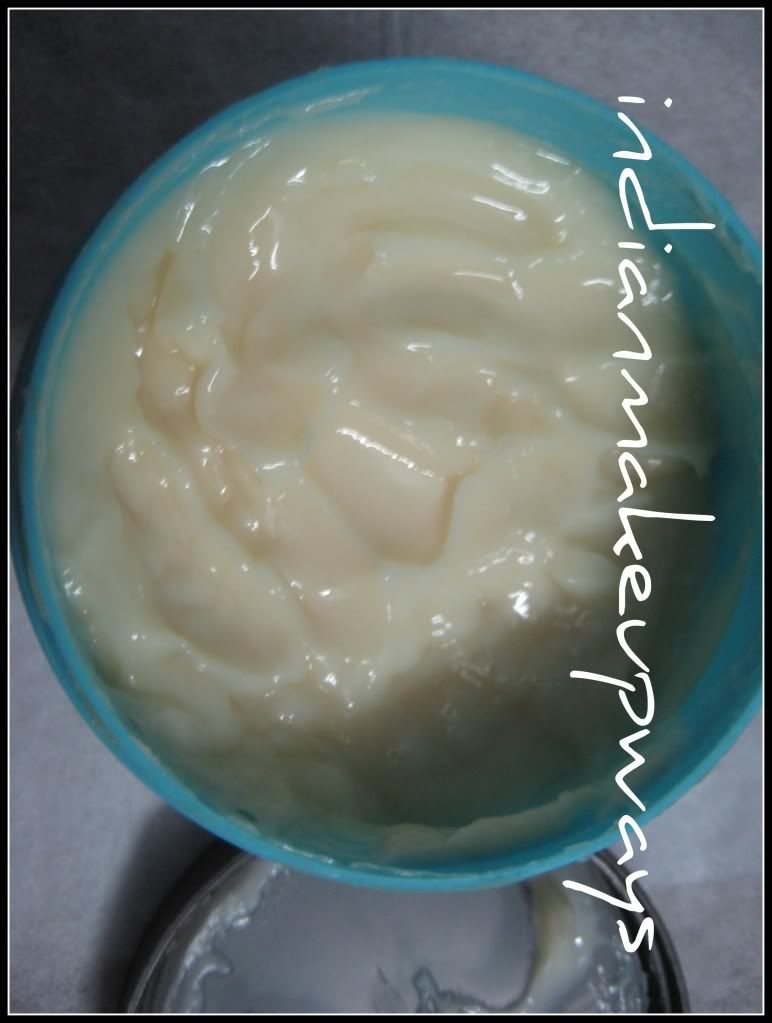 Usage:-Apply a teaspoon (more for longer hair) in the palm of your hand and distribute thoroughly through towel dried hair beginning at scalp to ends.Leave in for 5-10 mins and rinse(i leave it on for about 30-45 mins, as I use this mask when I feel my hair is super dry & lifeless)
Pros:-
A very creamy mask that does what it says
Really large tub, 250 ml, which will last for a long time
Nice nutty smell, that lasts for quite some time
Great for dry & damaged hair
After rinsing, hair looks healthy,shiny and is tanglefree.
Gives moisture to parched hair
Dried out ends look more presentable
The price is reasonable at 20$(I bought this a long time back, don't know the exact price now)
Cons:-
Not available in India, has to be bought online
Use the right amount of product otherwise, might weigh the hair down
Not all ingredients are natural (but, I don't have much of a prob with that)
Overall, I would repurchase and am already on my second tub! Any of you guys used this mask before......whats your take......