Pin It
Ok, I know that Khadi has some loyalists out there and after reading numerous bloggers rave about khadi I caved in and bought some of my khadi stuff a long time back. This brand is not available in Kerala, so I was excited to try something new.But, I dislike this cleanser soooooooo much that I don't have enough words to diss it! sorry people, I hate this khadi product. I was so sure that this product would hit jackpot if not would atleast satisfy my cravings for a good cleanser.....sadly it was not to be!
What it says:-An ideal combination of tea tree, neem and lemon extracts, it provides deep skin cleansing and protects it from pollution grime leaving it nourished along with a vibrant glow best for oily skin.
Ingredients:-tea tree,neem,lemon,manjistha,glycerin,rose water,aloevera,cleanser base.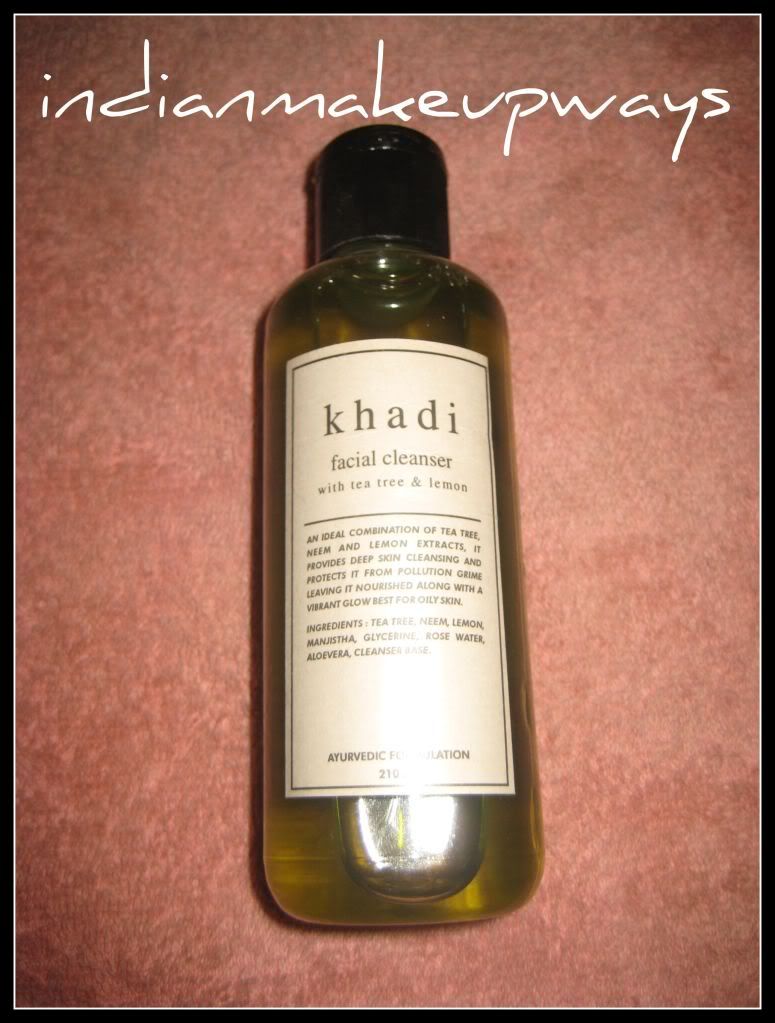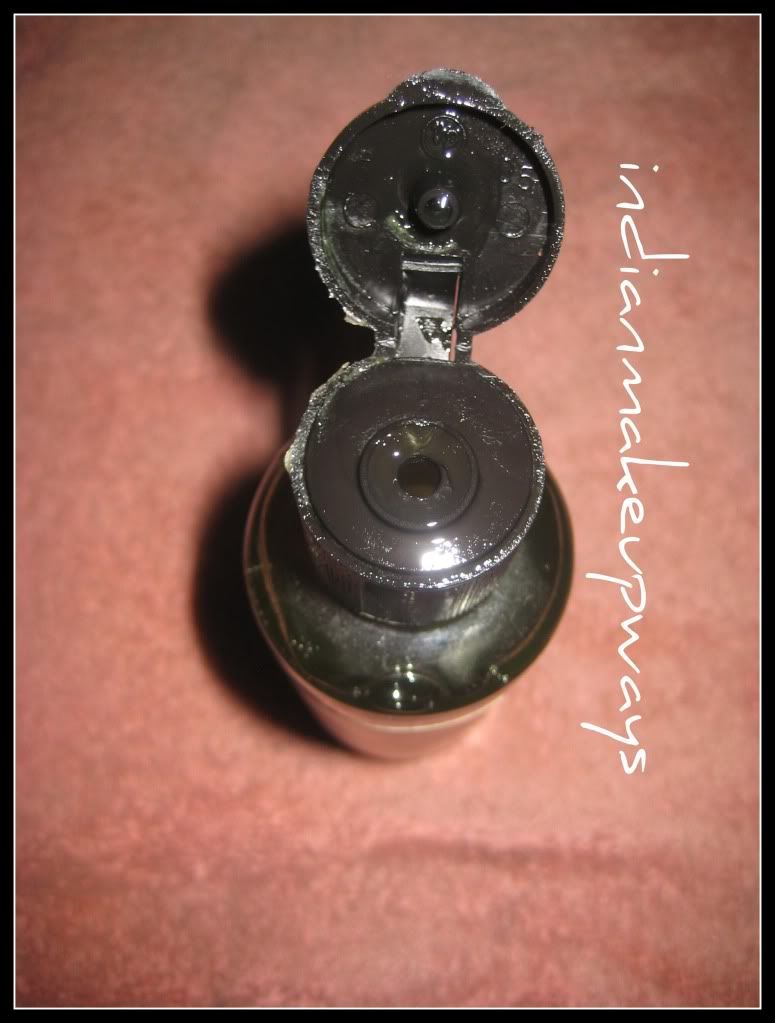 The mere fact that its for oily skin and the great ingredients itself was enough for me to go ahead and buy this without a second thought......but boy! was I wrong!!!!!
Pros:-
The big name among bloggers 'coz its a khadi product
The non availability of this product makes it all the more "wanted"
Very basic and easy packaging
210 ml of product for 185 rs
The product itself is clear with a slight green tint to it
Has very refreshing smell of tea tree & lemon
Lathers up very well and only a small amount of product is needed
Does soak up oil from the face and leaves it clean
Cons:-
Well, it leaves the face a bit "too clean" for my taste. It just sucks up the natural oil too and leaves my face dry and parched. It happened with the first use itself. But I kept on using it for a couple of days more(my mistake) and ended up with peeling skin!!! It never happens to me very often as I don't have sensitive skin and my skin is pretty tough,so,I can try a lot of products on my face without any worries. But this one left my skin very raw and it was quite painful and I had to slather on some heavy moisturisers to bring it back to normalcy!!!
Overall, I would never buy this again and will not recommend this product even for super oily skinned ppl like myself!!!
My rating for this would be 0/5
By the way, am now using it as my pedicure shampoo as it lathers up pretty well and it has tea tree and lemon and mostly, I don't want to waste it.