Pin It
Lakme has released their "absolute" range and the first thing I picked up was their lipgloss. I have to admit lakme has come a long way and their new line is pretty impressive. Love the stylish and snazzy packaging. Really cool.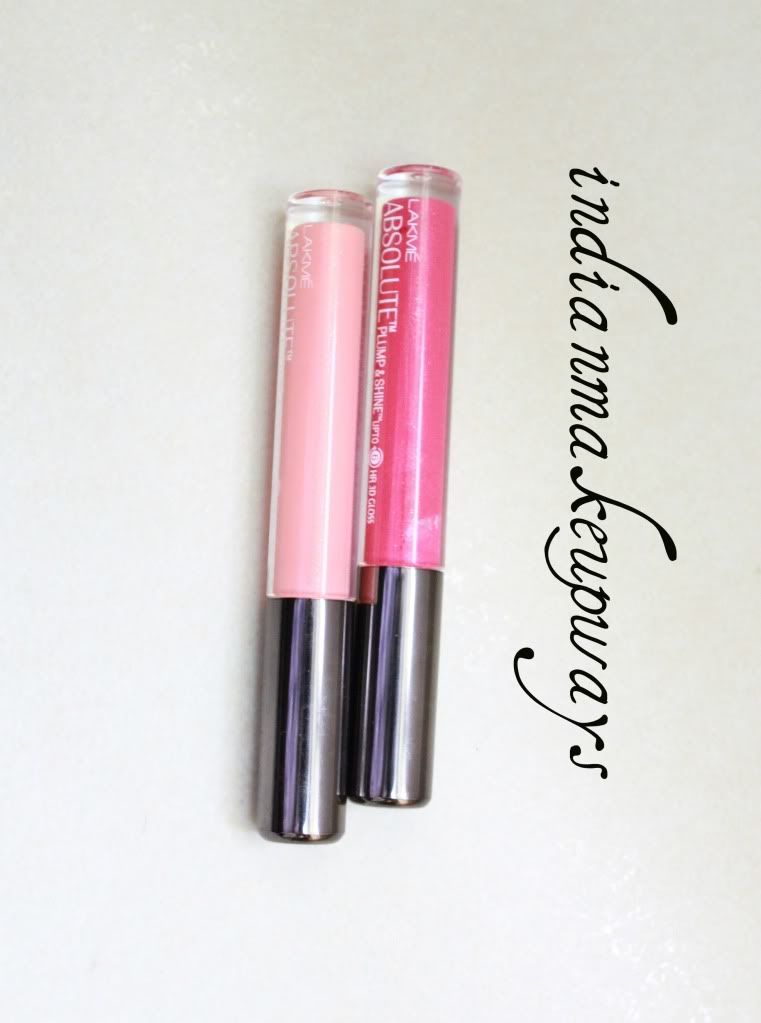 Isn't the packaging absolutely amazing....I bought two shades Coral shine & Candy shine
What it is:-
With the increasing craze for plump and pouty lips, Lakme Absolute Plump & Shine is set to create a rave. This revolutionary 3D lip gloss formula contains Marine Collagen and high shine pigments which keep lips plump and hydrated. With its high pigmentation properties, you are sure to make your lover fall weak on his knees.
Hmmmmmmmmm.........."lover fall weak on his knees"..........thats super corny :D
It has a sponge applicator. The only problem is that you have to dip in a few times to get the needed amount of gloss to apply on to the lips. The applicator itself is very smooth and the product is not sheer but not pigmented enough. All of them contain really tiny golden shimmer particles and honestly this range reminds me of mac dazzleglass. The gloss has a very mild smell which is not overpowering and it vanishes after you put it on to the lips. Its hydrating enough and lasts for 3-4 hrs and then starts to fade(does it last 6 hrs........no way!!!). But it sure leaves an even stain on the lips and no worries about the shimmer being too prominent because its not! By the way these are marketed as plumping glosses but, I don't see any plumping effect and maybe it gives the illusion as its super shiny. The gloss is easy to remove. One can definitely layer it over lipsticks to give that additional shine as these glosses are not that opaque.
Lt to Rt:- Candyshine (a really nice deep pink shade with golden shimmer) and Coral shine ( a peachy - coral color....this one is perfect to layer over light lipsticks to give that additional shine)
Cost:- 375 Rs
Overall its a really good product and I am loving it and I would definitely recommend everyone to check these glosses out.