Pin It
I am a huge fan of Liz Earle products, their cleanser being on my top most list.My second favourite product would be the one that am about to review today.Its the "Liz Earle Brightening Treatment Mask"
Its being sold as a reviving, fast acting mask for instant radiance.Whenever you feel that your skin looks dull & tired this mask comes to the rescue by revitalising the skin in a few minutes.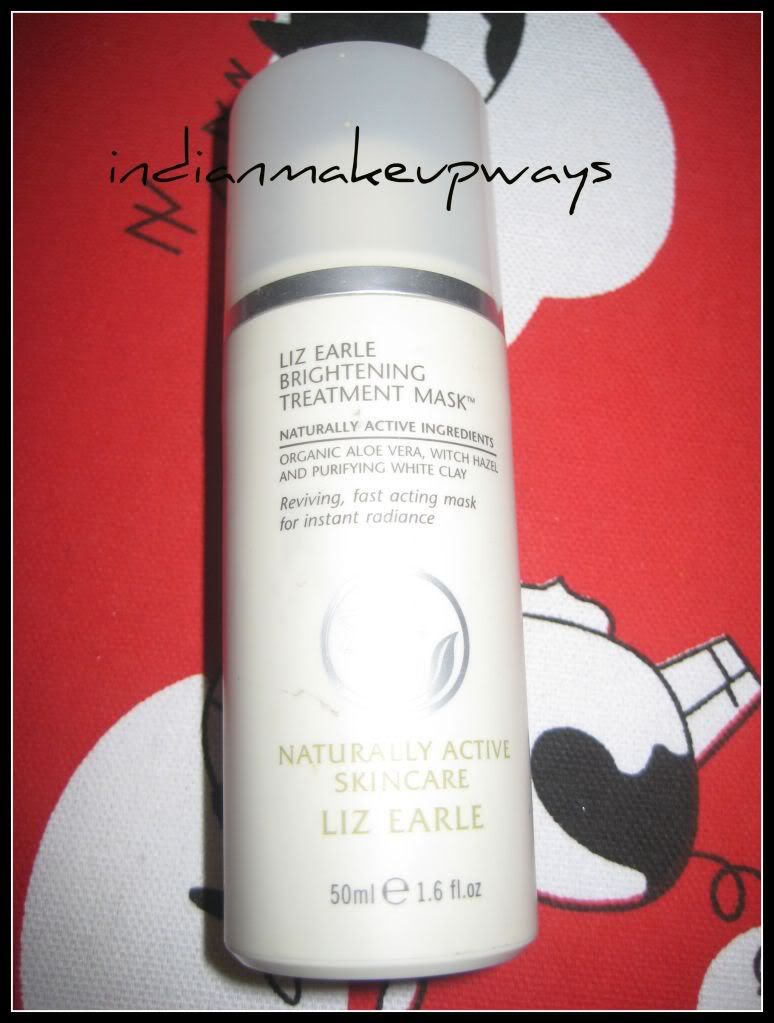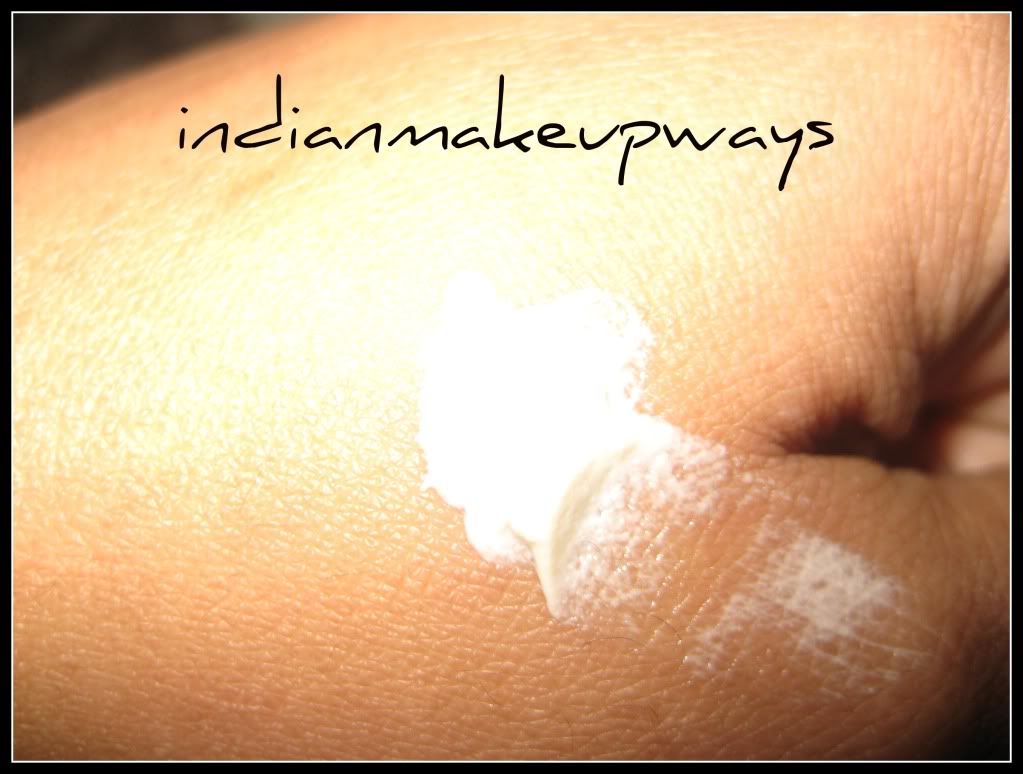 Directions for use:-Apply 1 to 2 pumps to clean, dry skin.Leave between 30 seconds and 2 minutes.Soak the pure muslin cloth in hand-hot water and gently wipe away residue and follow with Liz Earle instant boost skin tonic(that part is not necessary, but I have the skin tonic so I follow the instructions )
My take on the product:-
Pros:-
It contains "MOSTLY" natural ingredients
Its a product that is to be used once or twice a week, so the 50 ml bottle will last for a long time
It has a strong herbal smell to it (I love it, mostly smells of camphor,but some people might find it very annoying)
Comes with a pump, so, one can dispense out the right amount & its hygienic
The product itself is very creamy and a little goes a long way
A muslin cloth is provided along with this which helps to exfoliate the skin while you are taking out the mask
The product delivers, leaves me with smooth, soft, glowy skin
My pores become less visible
Oil production is reduced
There is a tightening and lifting effect
My makeup goes on extra smooth
My skin looks soooooo healthy and plump that I often get compliments whenever I use this product(my skin looks good even without makeup on that particular day!! yipppeeeeeeeeeeeeeee)
Cost is 900 rs for a 50 ml bottle, which is reasonable for the amount of product you get
Cons:-
NOT SUITABLE FOR SENSITIVE SKIN!!!!!!!!. Its given on the bottle itself, as you might experience a slight tingling effect which leaves even my tough non sensitive skin pretty red after taking the mask off, but the redness lasts for only a few minutes and the skin becomes radiant after that.
This is a temporary effect which goes off after a day or so.
Can only be bought online through
Liz Earle website
Overall I would definitely repurchase as this is a miracle worker on my skin especially before parties or some functions.So I give this a huge thumbs up from my side.
What about you guys, which Liz Earle product do you swear by..........