Pin It
This is my second bottle of seche vite top coat and the fact that I repurchased this(I bought it from feelunique.com) shows as to how much I love this. This is a must have when I have my mani-pedi routine. I am so clumsy when it comes to keeping the nailpolish intact and this has been a life saver. I have used a lot of top coats and seche vite has been the best. It has its few cons but still its amazing. Read on to find more...
Its a 14 ml bottle and it lasts for a long time. The brush is really good and the perfect size as one swipe usually covers most of my nail.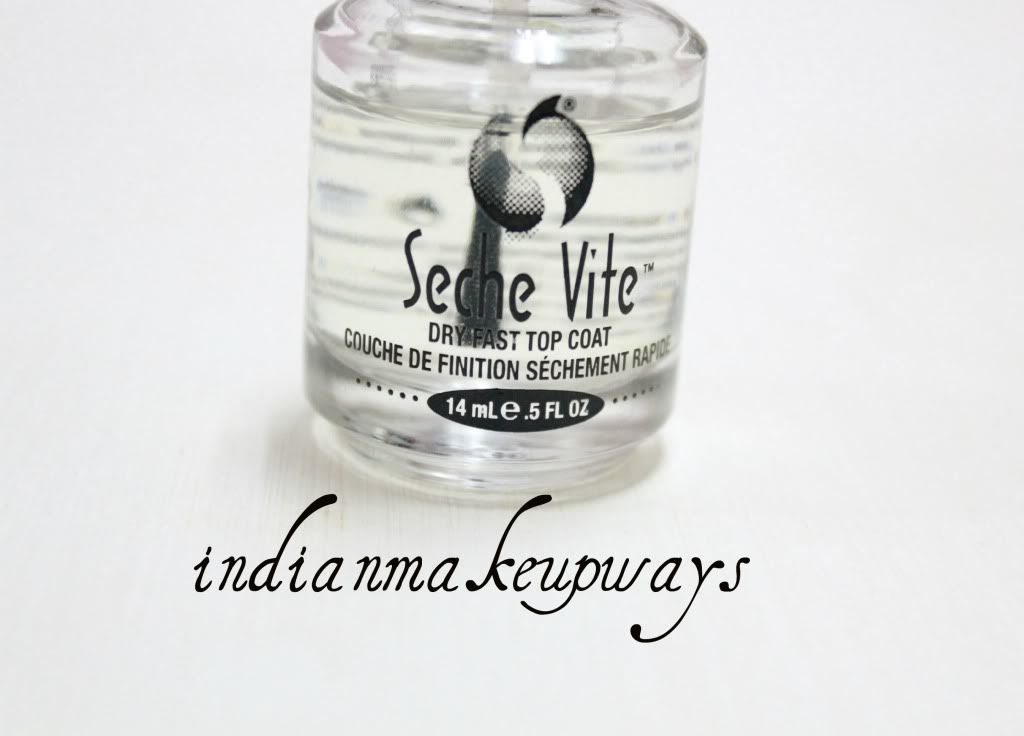 Pros:-
Amazing Amazing Amazing top coat
Gives immense shine
Dries "SUPER" fast
A must have for clumsy & impatient people like myself to have the perfect mani-pedi
I love how it gives a smooth application with just one swipe
No more nailpolish smudging
Price £ 8.
Cons:-
Not available in India
Sometimes it tends to pull the nailpolish up a bit from the ends leaving a little bit of the ends devoid of any polish.
Some nailpolishes chip faster with this top coat on
Even with the above cons this remains my favourite top coat as it serves my purpose, it gives me a quick dry and immense shine when I do my mani and I receive a lot of compliments.
Recommend:-
Oh yes!