Pin It
Earlier I never used to use a nailpolish base. When I first saw this in the Illamasqua site I bought this out of sheer curiosity. Its pricey but its worth it :)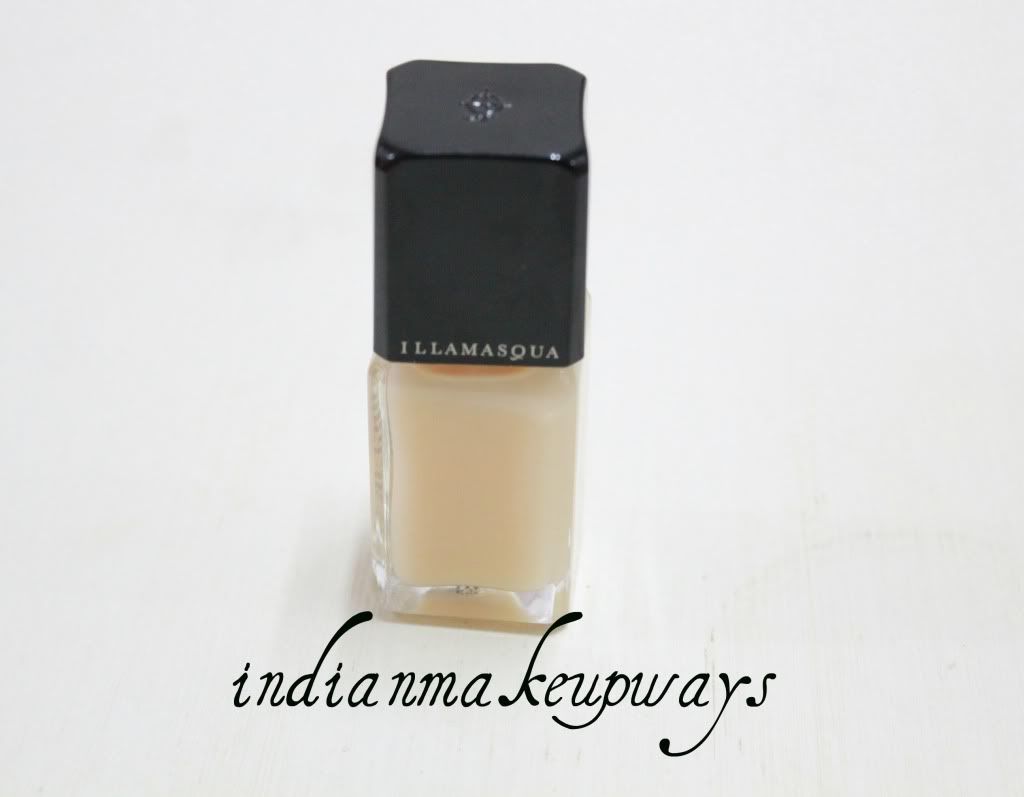 Its a flesh colored nailpolish that goes on real sheer on the nails.The formula is just the right consistency and it dries pretty fast.
Its a 15 ml nailpolsih and provides a really glossy finish even on its own.
The brush is just the perfect size and one swipe covers the whole of the nail. This base coat prevents the yellowing of nails to a great extent. No uncomfortable nailpolish smell.
In my opinion there is no major con except that its not available in India. I myself would have never purchased this but I was doing some extra purchase from their site when they had a free International shipping some time back.
Cost:-£10.00
Repurchase:- I don't know.....simply 'coz its not an easily available item and I might look for an alternative.