Pin It
I am a beauty blogger, but I never ever used foundation regularly before I got this baby in my hands! The Skindinavia makeup finish setting spray "Dance". They have so many ranges of finishing sprays to choose from, check 'em out here
www.skindinavia.com
. But why did I choose Dance.........simple....."coz I live in one of the hottest countries in the planet and its nice to put foundation and sit underneath an ac all the time, but its quite a process, if you step out. As a bonus, I have freakishly oily skin and my face ends up looking messy within an hour!!! No exaggeration !!!! So, after I found this I am now using my
Lancome foundation
and this spray keeps the makeup in place!!!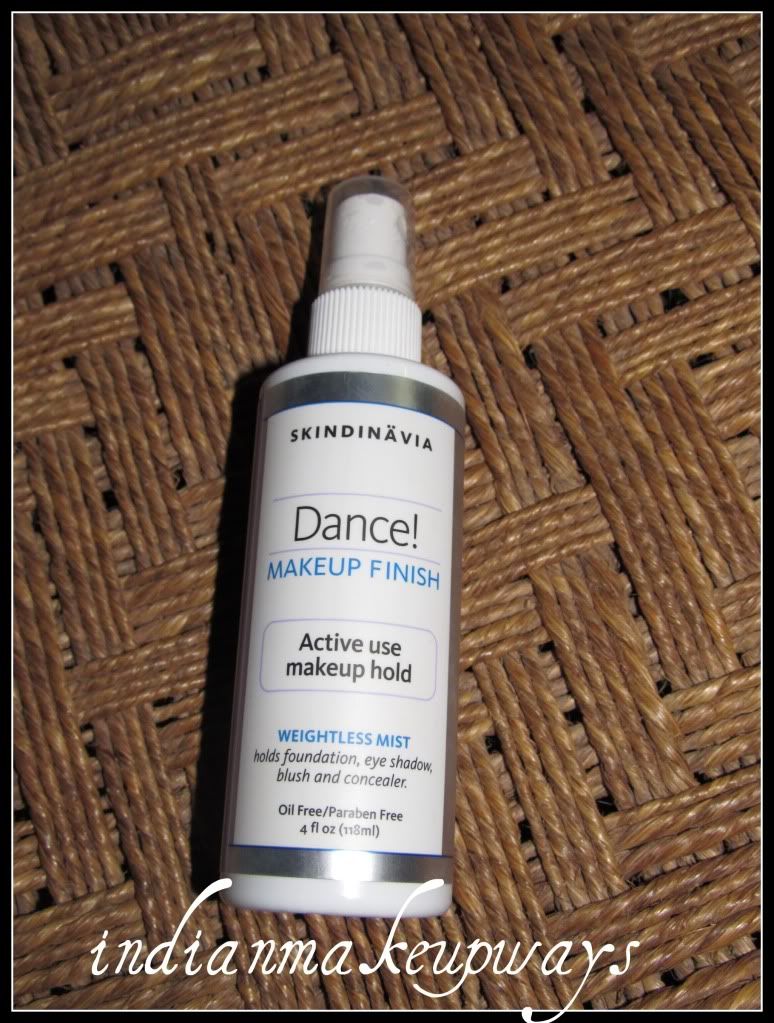 plz click on the pic above to enlarge and read as to how to use it.
Pros:-
Great packaging
Easy to carry around
Does what it prommises, sweat,humidity .........nothing can come between you and makeup if you have this on
Keeps face looking and feeling fresh
The nozzle is really good, a fine mist comes out and I give myself atleast 5 spritzes.
Must have in hot & humid countries
Cons:-
Does not do anything to control oil, but don't worry, the makeup won't get messy at all as long as you just pat the surface with some blotting paper
Can only be ordered online!!!!
Overall, this is a great buy and I will definitely repurchase this for sure.
Price:-1500 rs for 118 ml of product