Pin It
Am always on the look out for new lip glosses and when I saw this gloss from body shop I immediately picked it up.The one am going to review today is their shade cherry glimmer. I realy do like this gloss, but I wouldn't go on and rave about it as its a normal gloss with some "extra" glossy look on the lips, thats all. Ok........... let me not kill your enthusiasm by the above statement , just keep on reading and you will understand what I am talking about.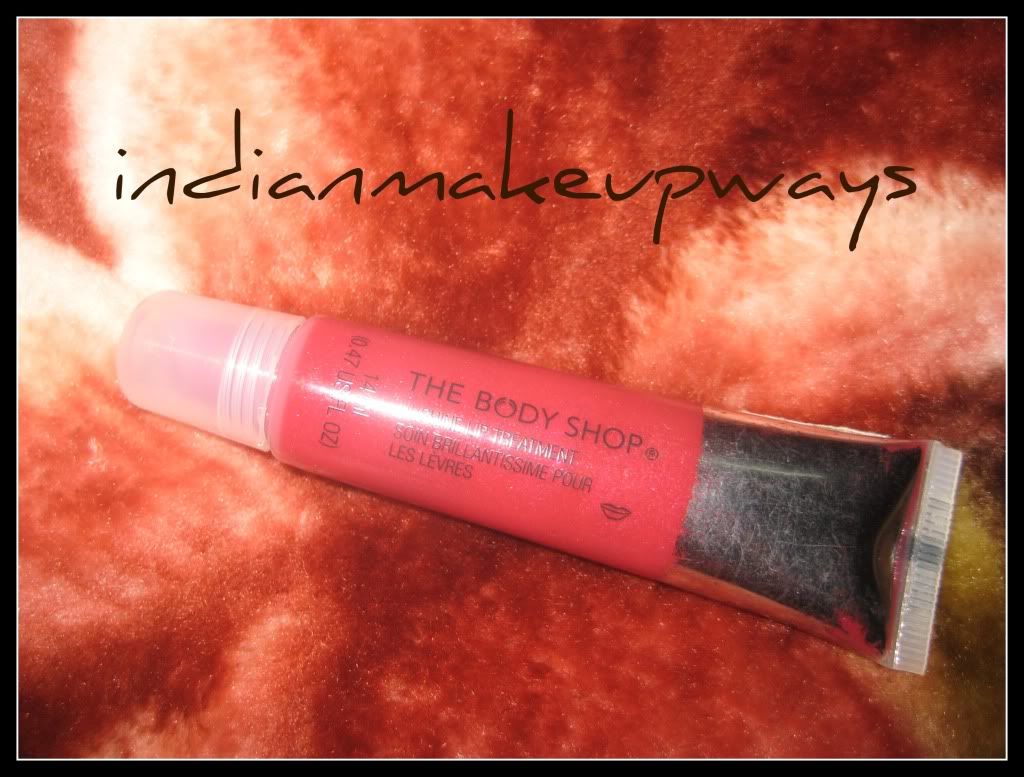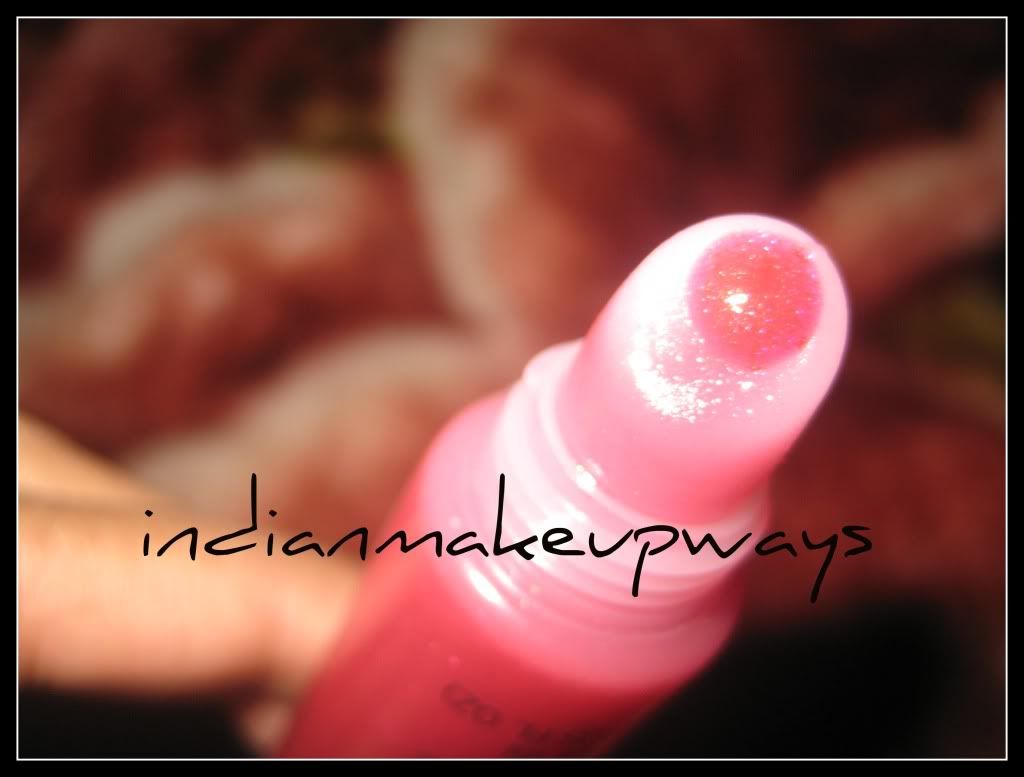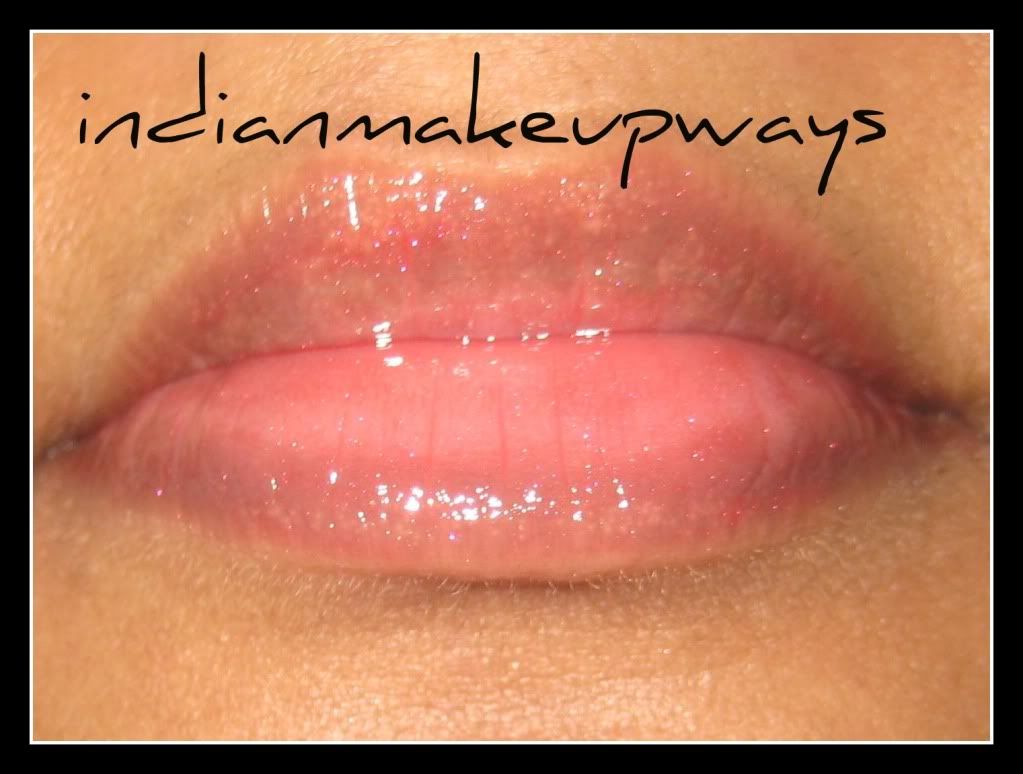 Pros:-
The color is suitable for everyone and ladies with pigmented lips will really like this shade
This gloss can be worn both during day and night time( during the night time you can wear a lippy color similar to the gloss underneath and you will have an extra glossy look)
The hi-shine claim is really true, it gives the lips more of a plumped up look
Does moisturise the lips to some extent
Has small glitter particles and they are very subtle yet appealing
It has the smell of cranberries, rather than cherries(the name is "cherry glimmer" u c )
No weird taste
Has a sticky texture in a good way and 'coz of that it will stay on the lips atleast 2 hrs, ie, if you don't have the habit of constantly licking your lips.
Cons:-
The price is 575 rs which I think is a bit steep.
Make sure you remove the dry peelers from your lips otherwise this gloss might accentuate them.
Needs more than a single coat on the lips to get the desired color
Some people might find the smell annoying as it lingers on for quite some time
The texture is sticky and a bit thick, so, not that easy to spread on to the lips.
Its called "Hi Shine Lip Treatment" but I don't see any "treatment" effect.once I take it off, my lips just feel normal, no extra moisturisation or anything of that sort.
Overall its a good gloss and do try it out if you want to.Nothing "extra" special. I like it, but I dont think I would repurchase this just 'coz I don't find myself searching for this gloss everytime I am reaching out for a gloss, for me, it just means that its an average gloss.
Has anyone used this.....what's your opinion.......