Pin It
As you guys know that am always on the look out for products that can mattify my skin and when I was at delhi on vacation I was browsing over some shiseido products and this particular product caught my eye. I liked it when the SA demonstrated to me as to how to use it and was happy with the results and I purchased it.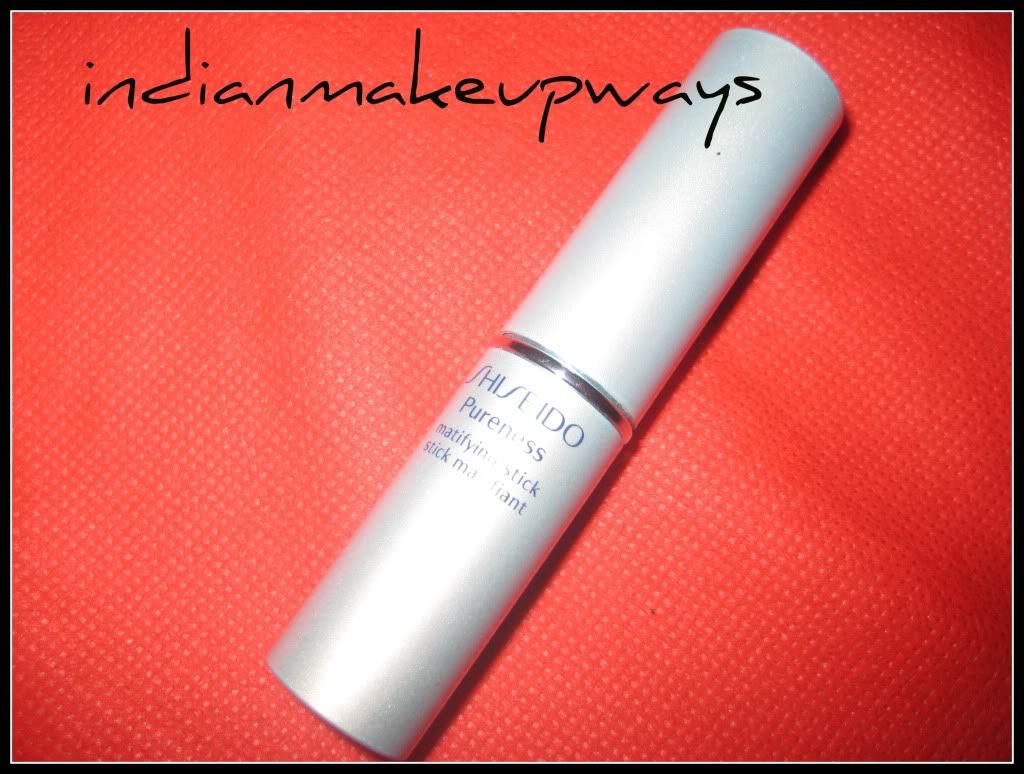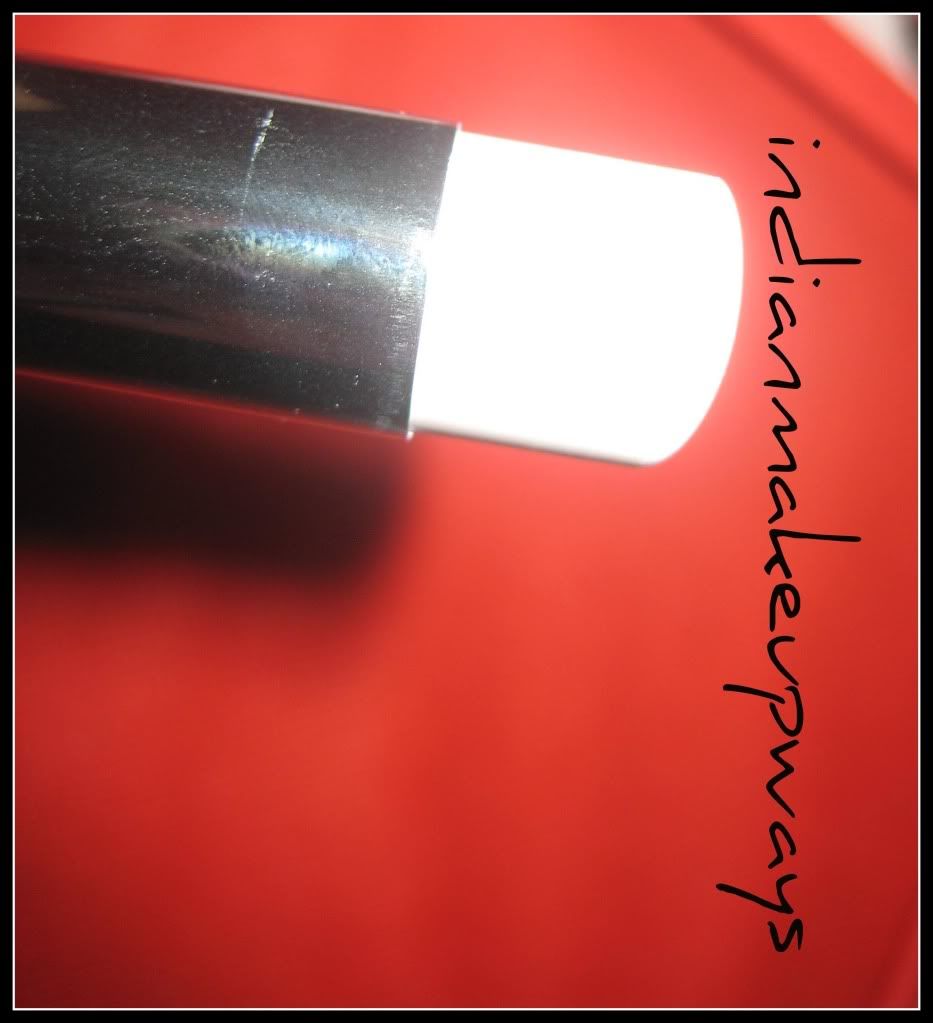 The tube looks like a lipstick tube and is very easy to carry. The product itself is white in color and has a waxy feel to it.
Directions to use:- Apply the mattifying stick in places where there is excessive oil production.I usually just draw lines with these(single straight line) on my forehead, nose and chin.A white mark is formed which I carefully blend in so that there is no white product left.
Pros:-
Cute ice blue color lipstick style packaging
Easy to carry around
Easy to apply and blend in
Has no weird smell
Doesn't irritate the skin
Can be reapplied if u r not wearing foundation on ur face
Controls the oil for atleast 4 hrs
Didn't clog my pores and no break out so far
Only a very small amount is needed at a time, so the tube will last for a long time
Cons:-
When I bought this product in Delhi, it was October and the climate was pretty cold, and even places that i went afterwards had pleasant cold climate. Before returning to Mumbai it worked well but not so much in Mumbai's humid weather. I would get oily after 2 hrs and would reapply the product or blot the oil.
Available only in metro cities and also at places where there are shiseido counters
The price is not cheap at 1300 rs
Overall I like the product but am not too crazy about it. Its a great concept but doesn't work well in humid places. If you are living in a relatively cooler area this product would be amazing and will not dry up the skin either. Can also be used during monsoon or winter( I have super oily skin even during winter.....so this will work great for me then)
Has anyone used this......do you guys swear by any shiseido products.......