Pin It
June is here and it is still hot outside. I wish the rain would come soon enough as I sweat like crazy when I step out of my house in the mornings and I think now that the monsoon is just around the corner humidity has also increased :(. Anyway lets jump into more fun things. I have been keeping my makeup really minimal and focusing more on skin care, so, most of the products featured on my may favourites are definitely not makeup!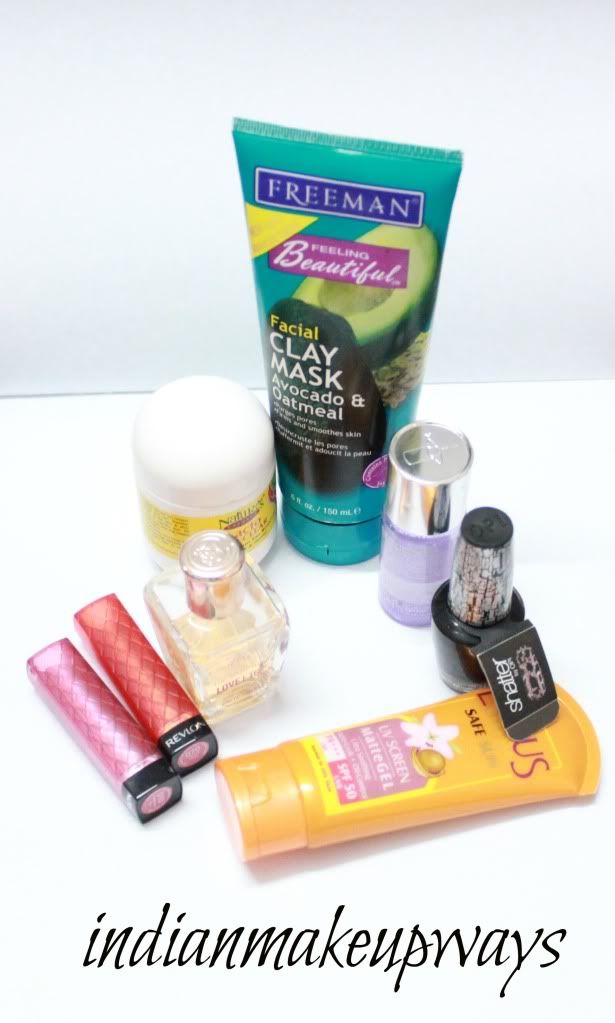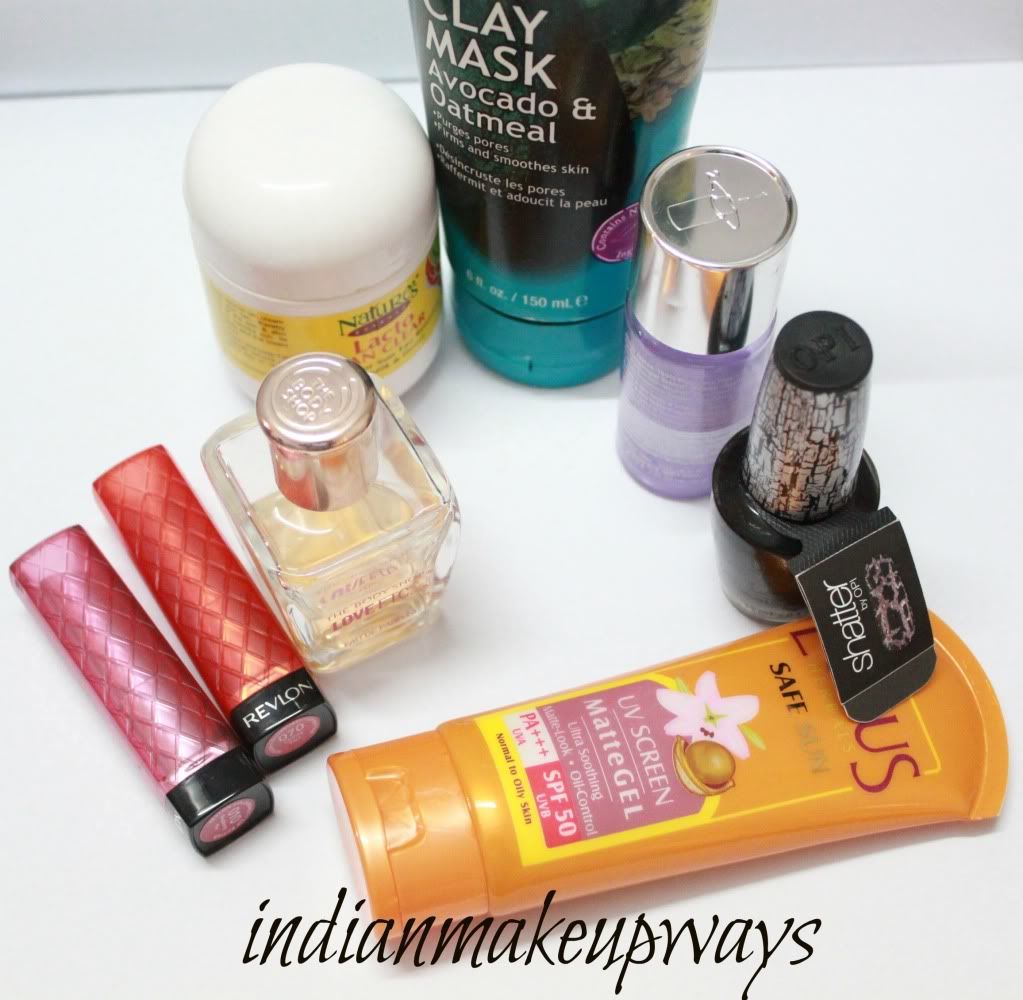 1) Anti-tan pack:- I have been religiously using this pack for the past one month & it has definitely helped me out a lot. You can read more about Lacto Tan Clear
HERE
2) Sunscreen is definitely a MUST in this hot summer season and I recently switched to Lotus UV Screen Matte Gel (review coming soon). So far so good and I have been reaching out more for this than my usual
Dior
or Neutrogena sunscreens.
3) Freeman Clay mask:-I have extremely oily skin and for oily skinned ladies using a clay mask is a MUST! I have been using this pack two times a week for the past one month and the mask has been doing a good job so far. Read my review on the mask
HERE
4) Clinique travel size makeup remover:- I travelled a lot this past one month and I took this small sized clinique makeup remover with me and it worked really well. A little bit is necessary to remove all of your eye & lip makeup. I totally love this makeup remover. Read the review
HERE
5) OPI shatter polish:- I have been using this with my manicure every single time for the past 2 months and even my friends love the effect that it has on ordinary nailpolish. This shatter polish is a winner!!! Check out my
NOTD
with the shatter polish
6) Revlon Lip Butter:- I got them recently as a gift from my friend in the states and I absolutely love them. I have been using 2 shades on a daily basis. Cherry tart in the morning and Raspberry pie in the evening. They are such amazing colors. Check my
swatches
out!
7) Summer time always calls for a nice perfume and I found myself leaning towards The Body Shop Love Etc perfume. The smell is a bit synthetic but heavenly. I love it :) (will review soon). I have almost finished the bottle!
Last but not the least...........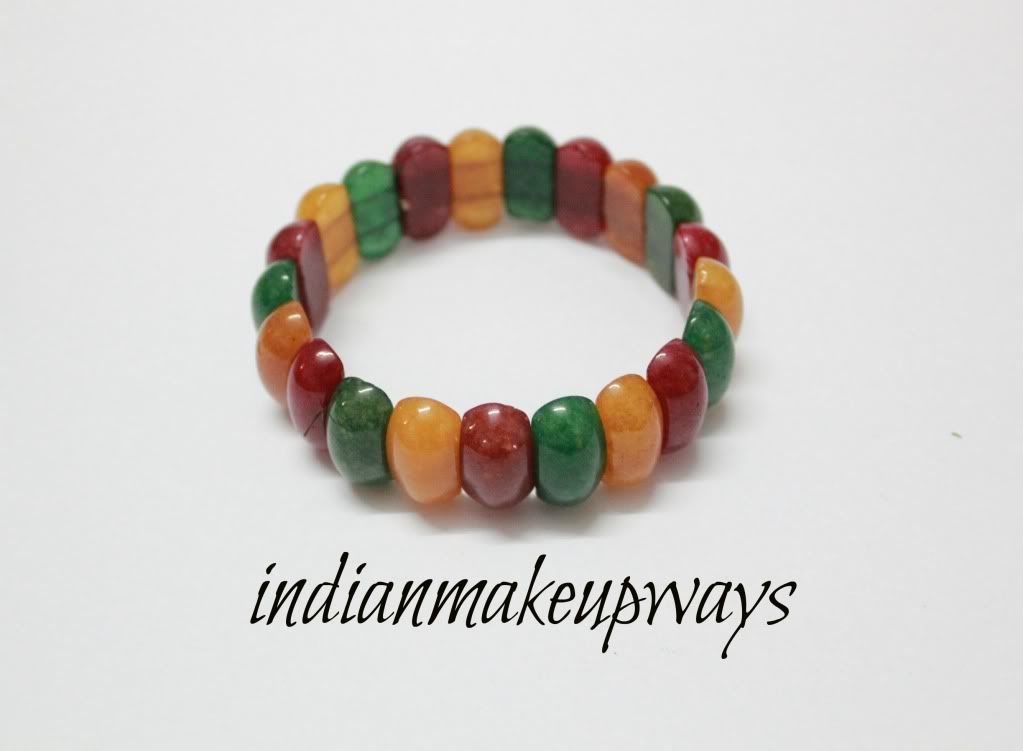 This bracelet is a gift from my mother. She had been to thailand this previous month and got this bracelet as a gift for me. I have been using this bracelet non-stop for the past one month. Don't know why.....maybe 'coz I love the colors. Looks very summery to me.
So thats all for now people........c u soon :)