Pin It
Summer is here and its time to bring out bright summer colored nailpolishes. I wanted to buy a yellow colored polish and came across this yellow from OPI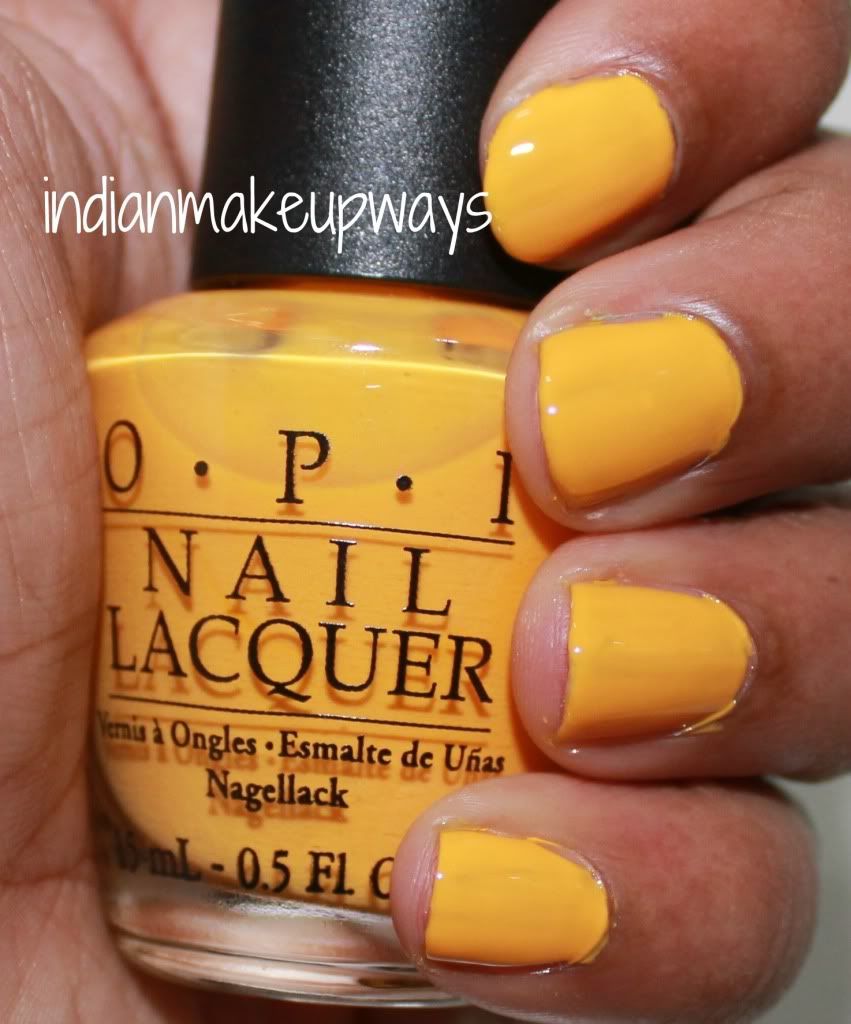 The shade is OPI "THE IT COLOR".Its a great yellow for tanned skin tones. I absolutely love this. The formula is a bit runny and I had to use 3 coats to build some opacity.
I topped it off with a black shatter polish and I absolutely love the effect. The shatter polish from OPI is really nice and gives different patterns each time.
Price for both nail polishes:- Rs 520/- each.
Check out these nailpolishes
HERE
Enter my
GIVEAWAY
Check out my personal blog
HERE
Join me at GoodReads
HERE