Pin It
Hi All!!!! Long time no seeeeeeee I know........Exams , some personal stuff blah blah blah lets not get into the details, but I sure did miss blogging a lot. So, I am back with an NOTD. This Deborah Milano Nailpolish has been with me for a long time but I never tried it. So, today I felt like wearing it as this is a great color.
Its a great Minty green color and a great one for those who loves matte shades. But, I ended up NOT liking the matte shade and topped it off with Seche Vite top coat and now I love it :)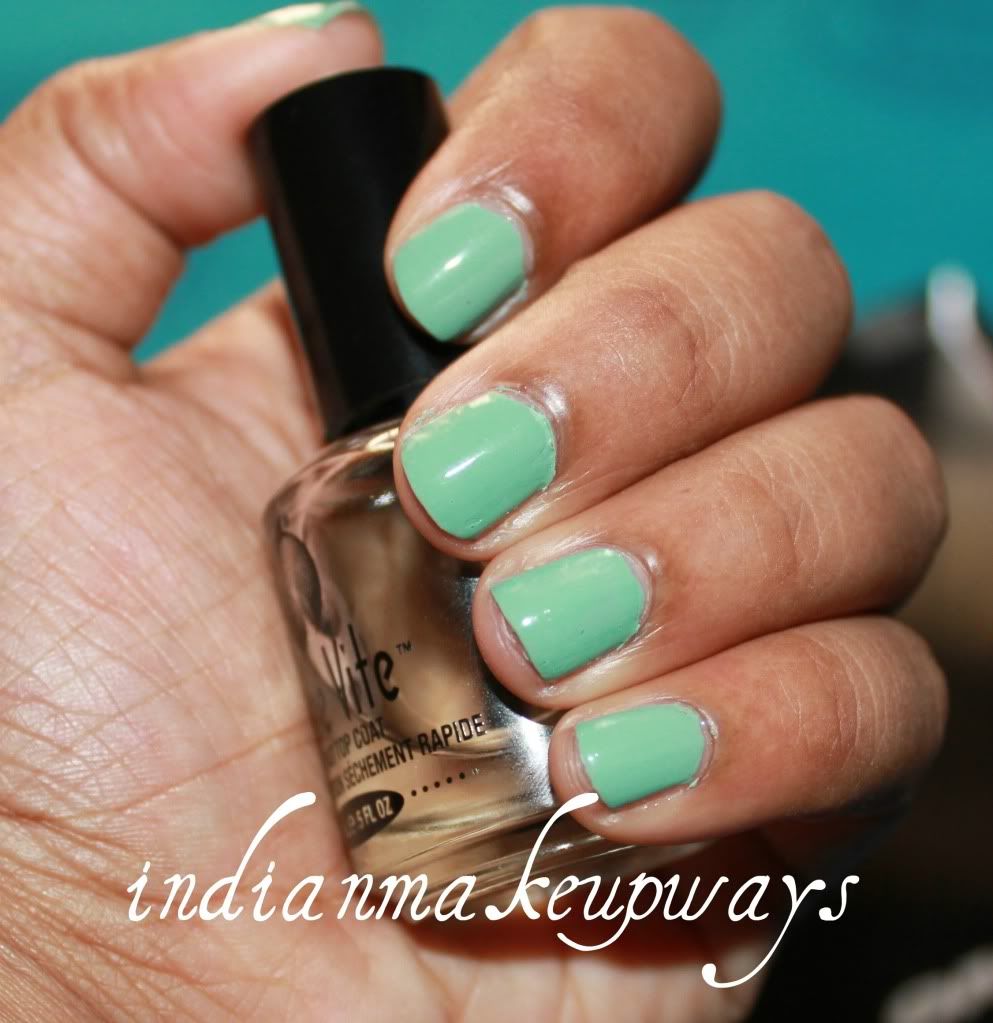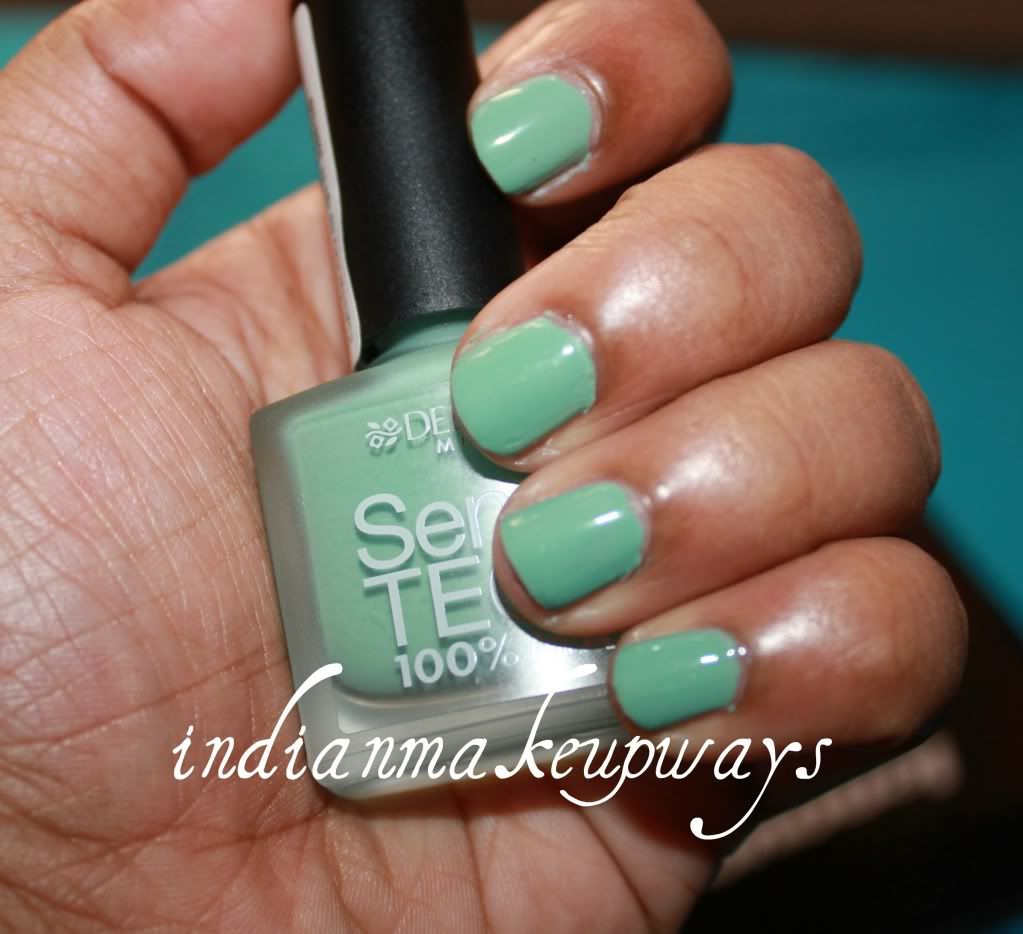 The polish is really good quality and I do recommend the color. Its 250 Rs and is available online. So do check 'em out.
Do check out my personal blog
HERE