Pin It
At first I thought of going for the normal winter colors but then thought against it. I paired up Illamasqua "Viridian" with Deborah Lippmann "Across The Universe". I love both the nailpolishes and the end result looks absolutely stunning. Honestly the pics don't do any justice.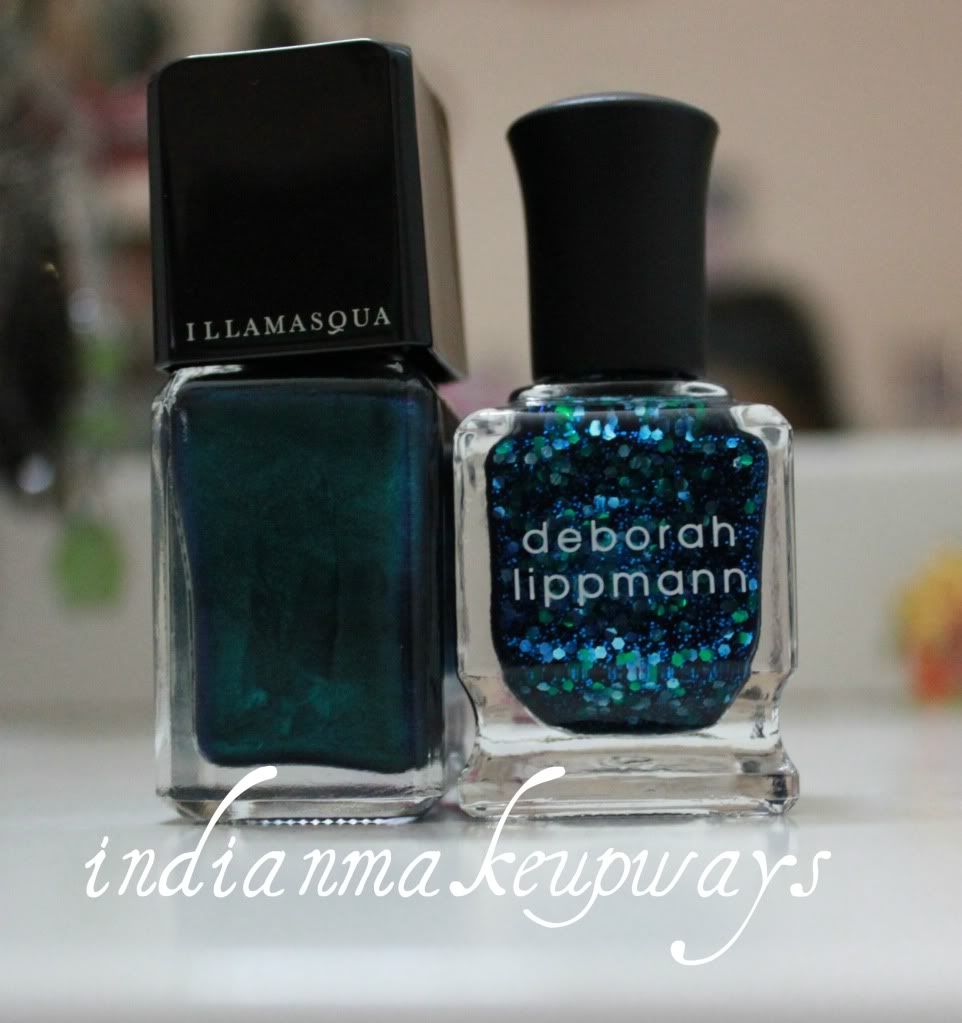 Viridian is a very shiny forest green polish which is perfect for Christmas on its own and is definitely a must have for "green" lovers. Deborah Lippmann makes the ultimate glitter polishes. This shade looks stunning on its own and when paired with a deeper colored base polish it looks amazing!
The green shade is totally fab and as I said a "must-have" for green shade lovers.
I then paired the shade with the Lippmann glitter polish and it looks really gorgeous. Its just too bad that my camera is not able to pick up all the gorgeousness of this nailpolish. It has this green and blue glitters which are just the perfect size and I think Lippmann makes the most amazing glitter polishes.
I wish all you guys a very happy NEW YEAR. Wishing you all the very best :)