Pin It
I have been waiting to buy the bioderma cleansing solution online and then I bumped into this beautiful thing! I am glad that I waited before buying the cult hit bioderma, as this works great as well.
I was searching for a good facial makeup remover and I stumbled upon this one. For removing the eye makeup I already use the
Clinique
makeup remover as I think oil based makeup removers are best for eyes as it requires minimal tugging and pulling.
What it is:-
Its a
3 in 1
formula where in it promises to remove all traces of makeup from the face.
1.
Cleanses
the face
2.
Removes
eye makeup
3.
Soothes
the skin.
No rinsing
required.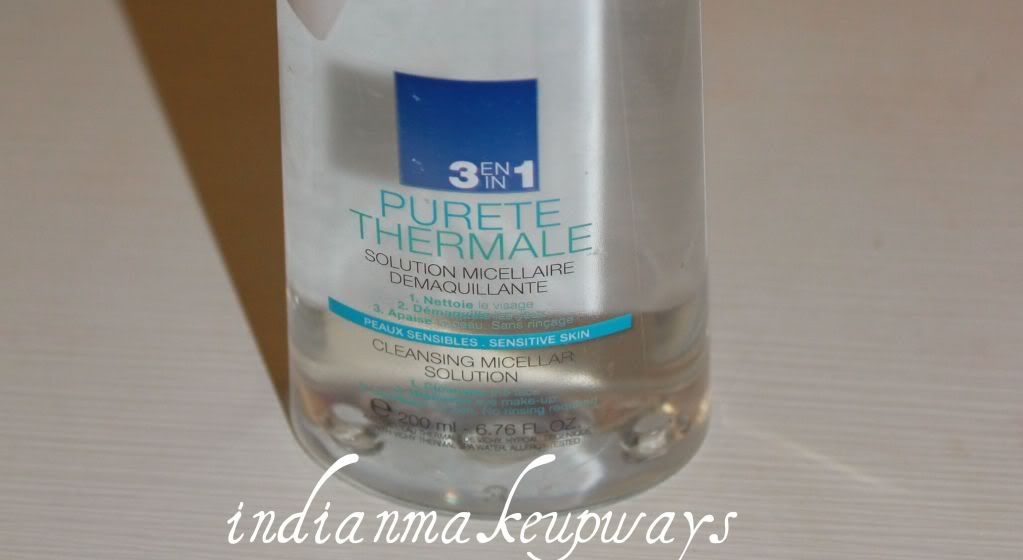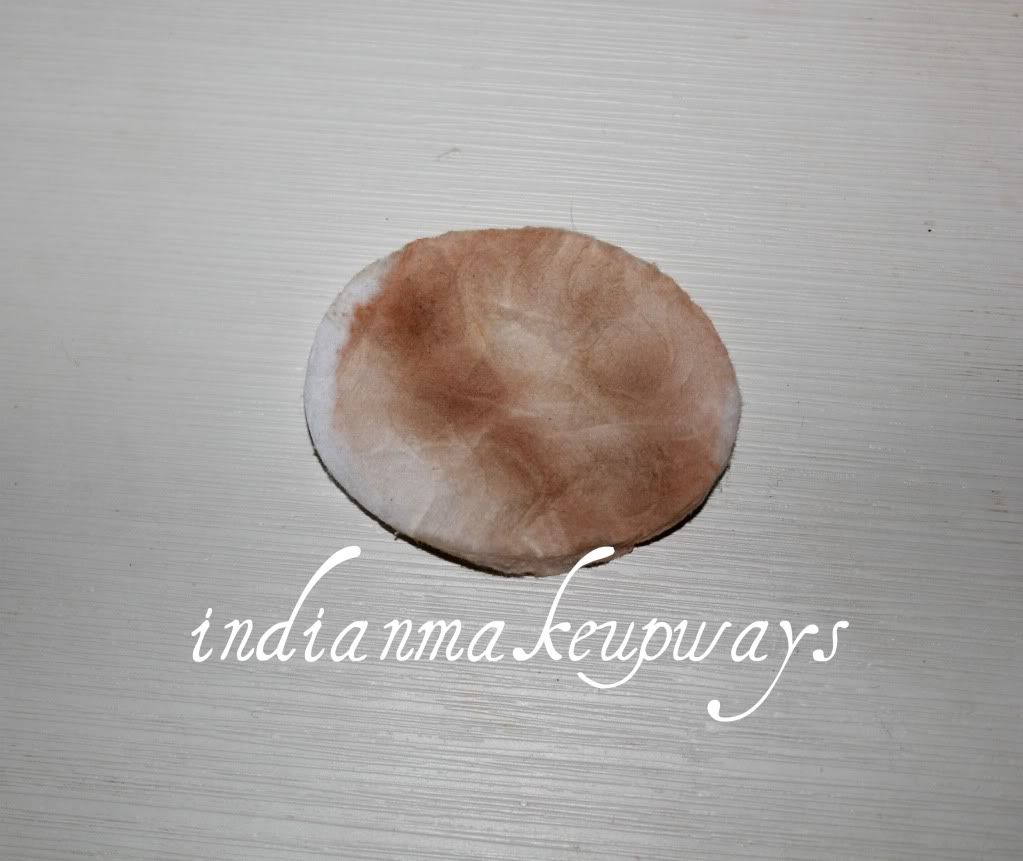 My cotton pad after removing the makeup
Pros:-
Very watery and has a very light pleasant smell.
Suitable for sensitive skin.
Great for people with sensitive eyes and contact lens wearers.
Its Alcohol, Soap & Colorant free
Does not leave a slimy film on the face
Removes makeup really well and I ONLY use to remove foundation, blush etc
It does remove eye makeup, but some waterproof eyemakeup deserves a lil more tug & pull
No rinsing required after the removal of makeup( I always rinse afterwards, its a habit :) )
No breakouts so far!
Can be carried easily in the makeup tote and has a firm & secure flip cap
Easily available in vichy counters
Price:-850 Rs.
Cons:-
Some waterproof eye makeup may require some extra time to come off
Price & availability might be a hindrance for some
Will I repurchase:- YUP!!!!! I was on the look out for an easily available, makeup remover for removing foundation and stuff from my face and I think I have finally found my HG for that.
Do you guys know any other brand or cheaper alternatives......then, do let me know.