Pin It
I am always on the look out for mositurisers that would hydrate my skin, has spf in it and one that would keep my super oily skin matte atleast for sometime!(Everyone knows that oily skin cannot be controlled beyond a point and no potion,lotion or concoction has been made till date that would achieve that!).The product that am going to review today has all the 3 properties that I mentioned above and I have to say am really impressed with this stuff!
This product is specially for oily skin
What it claims:-
Sebum regulating action at the heart of the pore and daily protection against UV light,
for an instant and long-lasting "matte" effect.(taken from the site)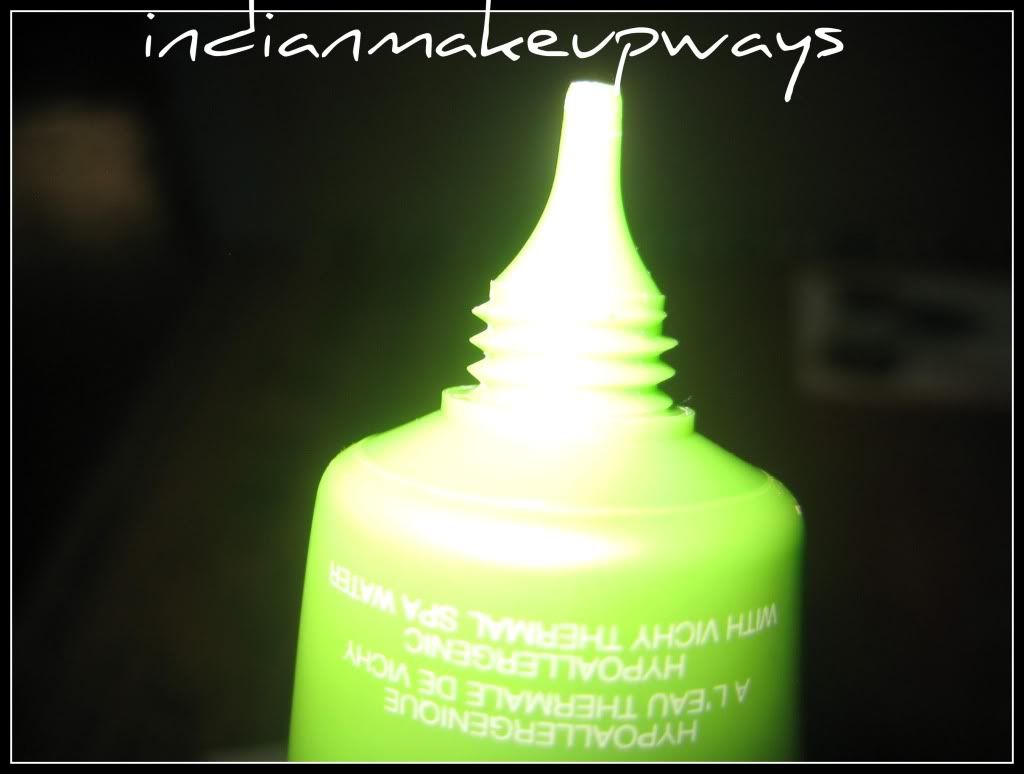 Pros:-
Great for oily skin
Hydrates realy well
Provides a matte finish
Has spf 15
White-greenish creamy formula goes on as liquid on to the face
Will not aggravate the sebum production after using it for a couple of days
This acts as a good makeup base
As a lil amount only is needed for the face, the 30 ml tube will last really long
The price is a bit steep at 850 rs but its worth it
I bought this through the
vichy india
site and the delivery was fast(I got it the next day itself!)
Cons:-
Well..........this is not a magic formula and the matte finish goes off after 5-6 hrs ....but even then the face won't become super oily.(I dont expect any magic mattifying product from any brand!)
Overall, am happy with my purchase and would definitely buy this again as this is one product that seriously helps in keeping my skin matte!