Pin It
I have tried the John Frieda original serum and it didn't suit my hair as it made my medium thick hair very oily and greasy looking. I tried applying it in different ways but to no avail........the original formula just didn't suite me. I went to the store to buy their shampoo and came back with this instead and I have to say this really helped me a lot during the hot & humid + rainy days that Mumbai witnessed these past so many months. My hair had become unruly & uncontrollably frizzy and no matter what I tried to do, nothing really helped me.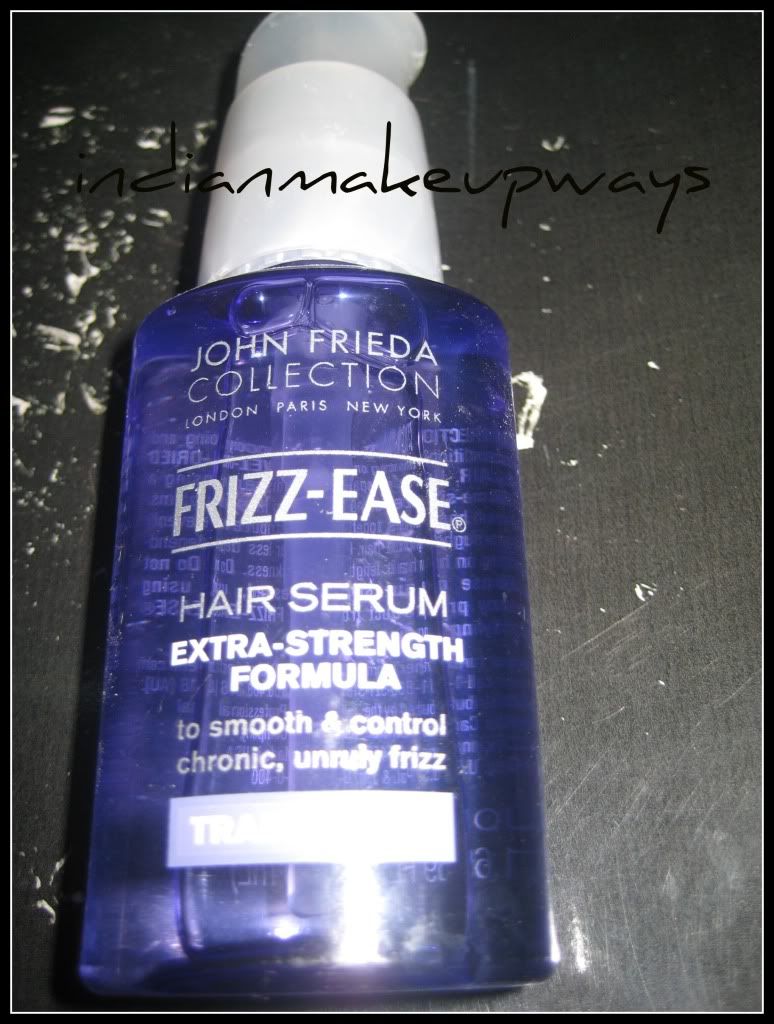 Even when I bought this I was a bit skeptical as the original one had not suited my hair and now my hair is even more fragile and this product has mixed reviews all over the net. At first I was not happy when I used this and I thought why god...why me.....I knew this stuff doesn't work on my hair and then why did I go and waste my money!!!! But I was doing something wrong and to achieve the perfect frizz free look one has to adhere very strictly to the directions given and read on to find out about it!
Directions to use:-(READ THIS CAREFULLY)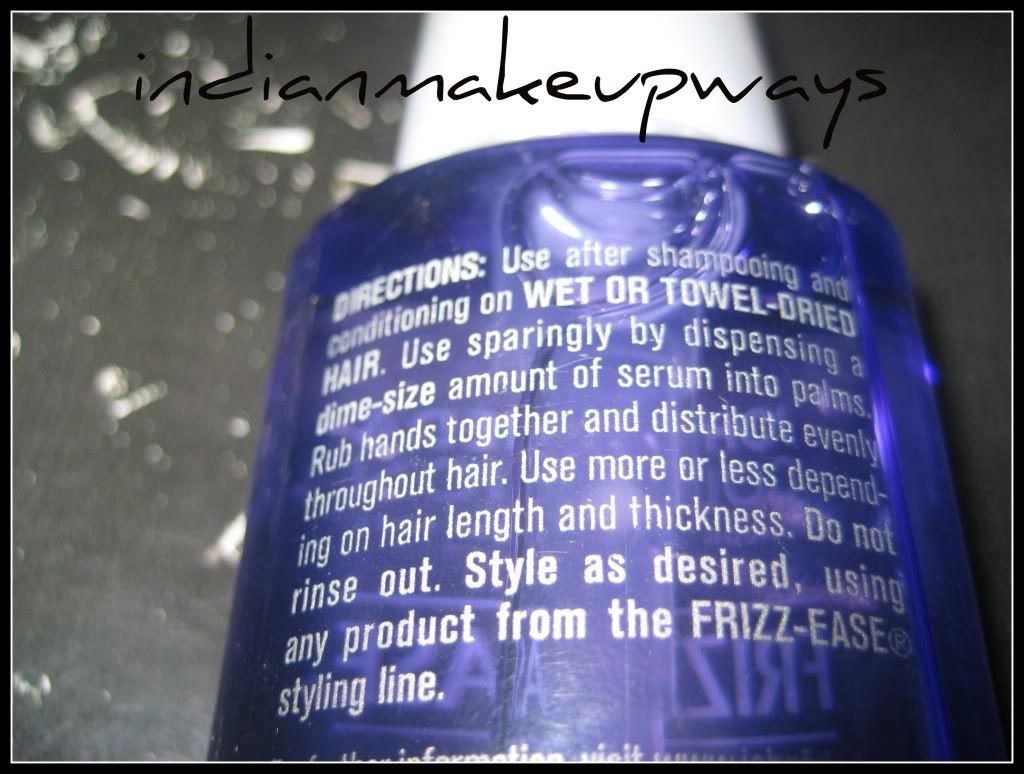 Do you see that? Use on "WET" or Towel dried hair!!! Thankfully at that time I had the outer cover of this product with me and when I went through that it was clearly written there to put it on "SOAKING WET HAIR". YUP! you heard me right to get that perfect frizz free hair one has to put this after shampooing & conditioning, take the excess water out of the hair (while in the shower itself) and take a very small pump of this and put on to the hair starting from mid length and do avoid the roots. I then wrap my hair in a towel and wait for around 5-10 mins (I get on with putting body lotion etc in the mean time) and then take the towel off & let my hair air dry or blow dry...depending whether am gonna go out or not!
Pros:- Available in big beauty stores across the country
Gives incredible smoothness & shine to hair
The hair is free from frizz & remains that way till the next wash
A very small amount is enough to coat the entire hair
The 50 ml bottle will last for a long-long-long time(I used this practically every other day for months together and the thing doesn't have a dent in it!!!)
This formula is suitable for fine hair too if used on "soaking wet" hair
The direction to use it!!! "soaking" wet hair? Its quite a job but I did find the formula easy to slide on to the hair when it is soaked wet!
The price! I think this was around 600 rs
Overall am happy with this product. It really helped my hair during those humid monsoon days and gave it a sleek look. I definitely give this a thumbs up if one can look over the "soaking wet hair" application method.