Pin It
Lot of people have mixed opinion about MAC MSF's and I decided to try it out myself. I was in need of a new compact anyway and I really do like this one very very much :)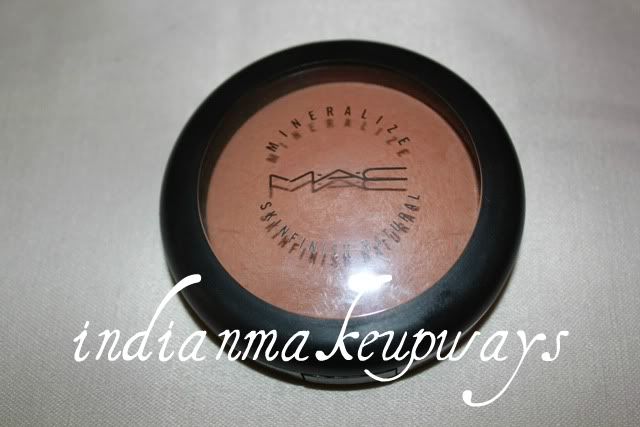 Pros:-
Amazing finishing powder with a light to medium coverage
The texture of the powder is really smooth and on the face it does not give the "powdery" look
It sure is matte so I love it a lot and sometimes I just use this alone on top of my moisturiser
It gives a very flawless finish when used with my sigma flat top kabuki
Easy to carry around
Will be amazing on dry skin as the powder does give a glow and it does not have any oil controlling properties, I just use a blotting paper after 2 hrs as I have oily skin
It really does even out the complexion.
Cons:-
A bit pricey. I don't remember the exact cost.....it was somewhere around 1500 rs
Not that great for oily skin as it does not control oil(I don't mid it too much as I love the finish it gives to my face)
It does not come with a mirror and I have a feeling that its easily breakable if it falls down on the floor because of the dome shape.
Some people might be allergic to mineral based face powders
Overall:- I love it and I would repurchase this in a heart beat!! My shade is medium deep and I am NC 43-45.
Which is your favourite MAC setting powder.....Oh by the way I have started using the MAC Careblend powder and I have to say its amazing too :). Review for that will be coming up soon.