Pin It
This is not a big review, but am sooooo impressed by this lil gadget that I had to review this. Everyone loves brushing their lovely locks and so do I. I really hate it when the brush gets dirty and its quite a job to clean it.....removing all the hair and dirt! Its quite a cumbersome job.....but its something that you gotta do to keep your brush and your hair healthy. But what if I tell you, that you can get the job done easily in less than 2 mins.......and enters the "Divo hair brush cleaner"!!!!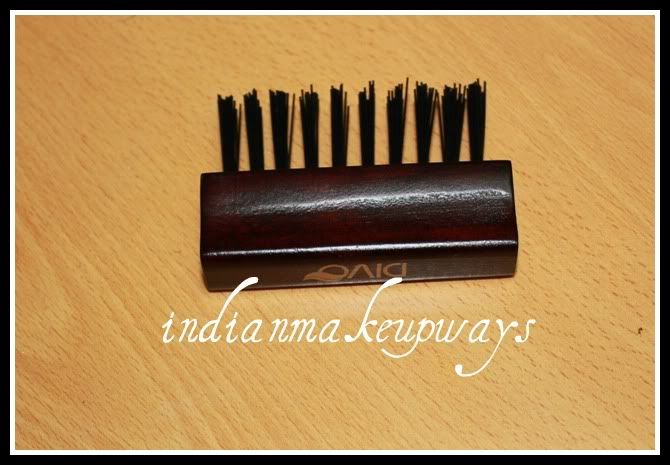 Recommended use:-
This is the perfect brush cleaning accessory. For effective and extended life of your hairbrush and to ensure that brushing isn't adding lint or fluff back into your hair, it is advisable to clean your hair brush regularly.
DIRECTIONS FOR USE:-
Swipe the brush gently through the bristles of the brush to remove the dirt from the cushion.Make sure to direct the movement of the tool in one direction.
I couldn't bare to post the before picture of my hair brush, but I am posting the "after" picture....my brush looks so super clean!!!!!!!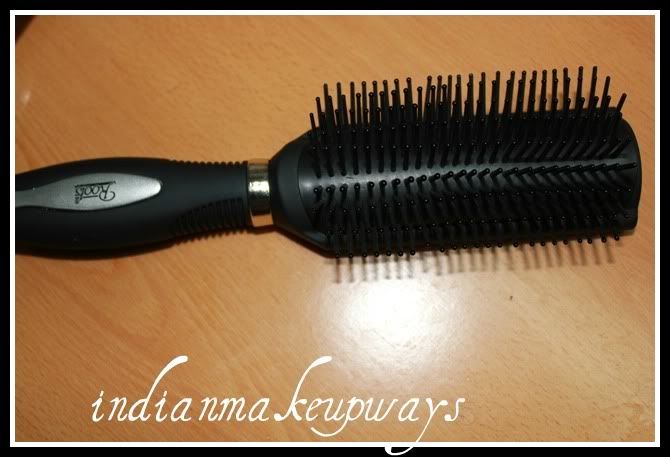 Pros:-
Look at my squeaky clean brush!!!! that is proof enough!!!
The cleaner itself will last a very very long time
It takes only less than two minutes to clean your brush every week and just a swipe if you do it everyday
The cost 115 rs
Cons:-
NONE!!!!
Overall:- I love this product and I don't think I will ever again have to repurchase and I totally love my squeaky clean hair brush.So, what do you guys think.....