Pin It
Have we all not wanted a palette that is easy to apply, easy to carry around, no fuss and that has some great colors for all functions....even office wear?????? Well, let me introduce you to Revlon "Pink Petals" illuminance creme eyeshadow palette.In my opinion its one of the most nicest palette to carry around.Read on to find why.....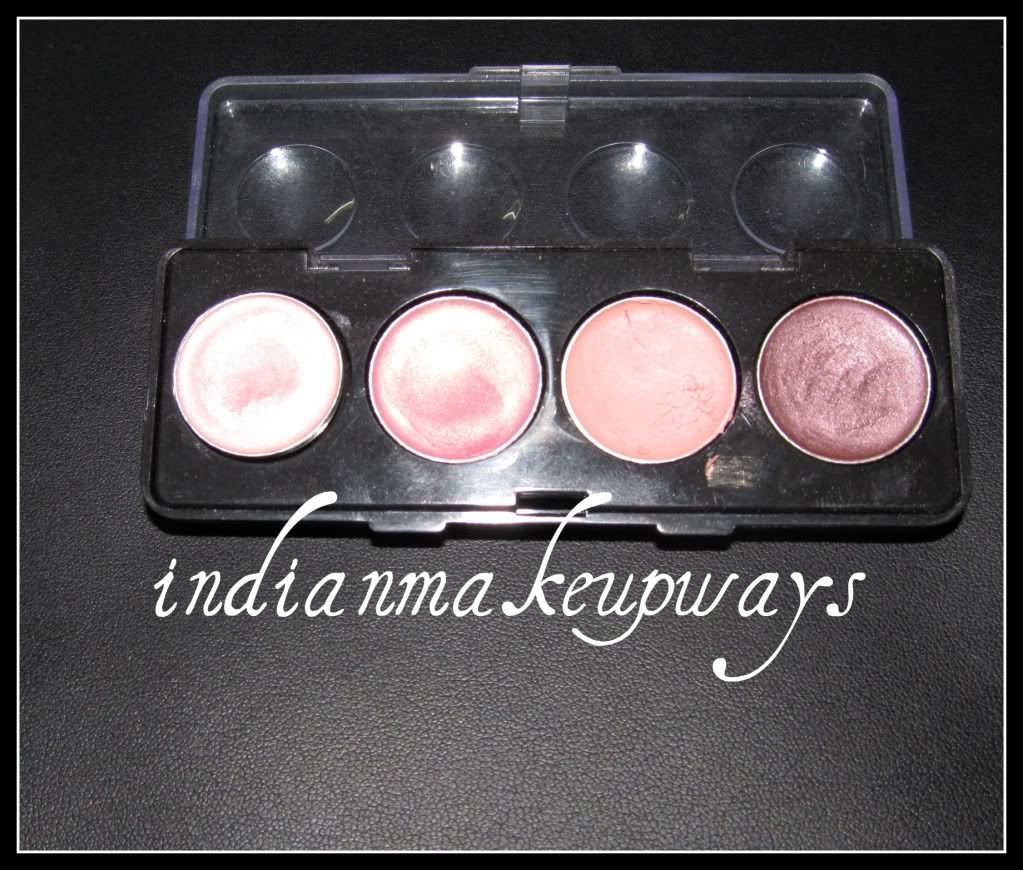 Look at all those gorgeous colors!!!!
Look at the amazing swatch
Pros:-
Great palette, easily available and a treat to carry around
Very creamy eye shadows
Can use them on their own or as a base for other shadows
Will suit almost every skintone and a boon for those who has dark upper lids and who would like to camouflage it without going overboard!!!
Great for daytime and office wear
It remains put atleast for 4 hrs straight without a base
Cons:-
Not that great for "over oily" lids
Overall a great THUMBS UP from me. A really great palette at an economical price!!!! I think the cost was around 600 when I bought it (don't remember it very well)
Anyone used it before?????? like it? love it? or just plain leave it?